Get perks for your business while helping your clients look and feel their best.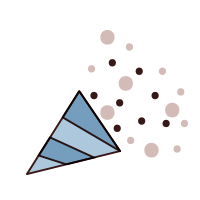 Your clients will look and feel their very best for their special events or photoshoots.
Become an embodiment of our values in wedding & boudoir communities

Let your clients and colleagues know you're a Burgundy Fox partner. Add it to your Client Welcome Guide, share it on Instagram and tell friendors IRL

Meet other women and brand ambassadors in our secret Facebook group and get invitations to local meet-ups around the U.S.
A unique discount code for 15% off any first-time purchase

$15 store credit or $5 cash when your code is used

Opportunities to publish guest blog posts and photoshoots on Burgundy Fox, improving your SEO and gaining exposure to new clients
Will my clients be able to exchange or return items?
Your clients can return or exchange unworn items within 2 weeks of when the Box arrived.
When should my clients place an order?
We recommend having your clients place an order no less than 3 weeks before a photoshoot or event, leaving plenty of time for exchanges.
Can I assist with my client's outfit selection?
If there's additional information you'd like to share, or to connect with our Stylist, email Meghan@burgundyfox.com.
When/how can I receive my credit or cash?
You will be notified of your credit or receive a cash payout via Paypal on the first Monday of every month.
Who do I contact with questions?
Send an email to support@burgundyfox.com