Black Friday Deals! November 23-26
20% off ALL PRODUCTS using code: BIGFOXYDEAL
BUY ONE GET ONE! Buy any Curated Box and get a 3 pack of underwear using code: BOGO
*Offers cannot be combined and end November 26, 11:59pm PST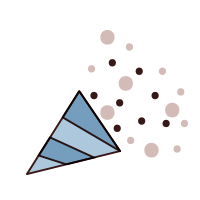 Your gift arrives in bespoke gift wrapping.
Every gift comes with luxurious packaging, a handwritten card and a surprise self-care item, from a mini journal to a soy candle to natural beauty products. She'll feel loved and surprised with a gift made just for her.
Gift lingerie in any style and size.
Our Stylists remove the pressure of picking and personalize a gift just for her.
The simplest way to gift lingerie.
Free Shipping, Returns & Exchanges Included
"I never would have picked out the set I received on my own, but I absolutely love it! It's different, but still totally me and everything fit perfectly. Thank you :)"
-Caitlynne M.
"Great, really outstanding!"
"I received a box as a gift and was blown away by the quality of goods I received. Was a very nice treat!"
Shannon M.
"I loved everything. The lingerie set was adorable and comfortable. Very sexy. My new underwear is spanking cute. Love it all! You totally get me!"
Bonnie K.