At Burgundy Fox, we pride ourselves on understanding each of our customer's needs and desires. It begins with the Style Profile; we ask detailed questions to learn an individual's size and style preferences. Next, an algorithm and lingerie stylist will work together, scouring through thousands of SKUs from hundreds of premium brands to find the perfect item. Once the curation is complete comes the "heavy lifting," building the boxes.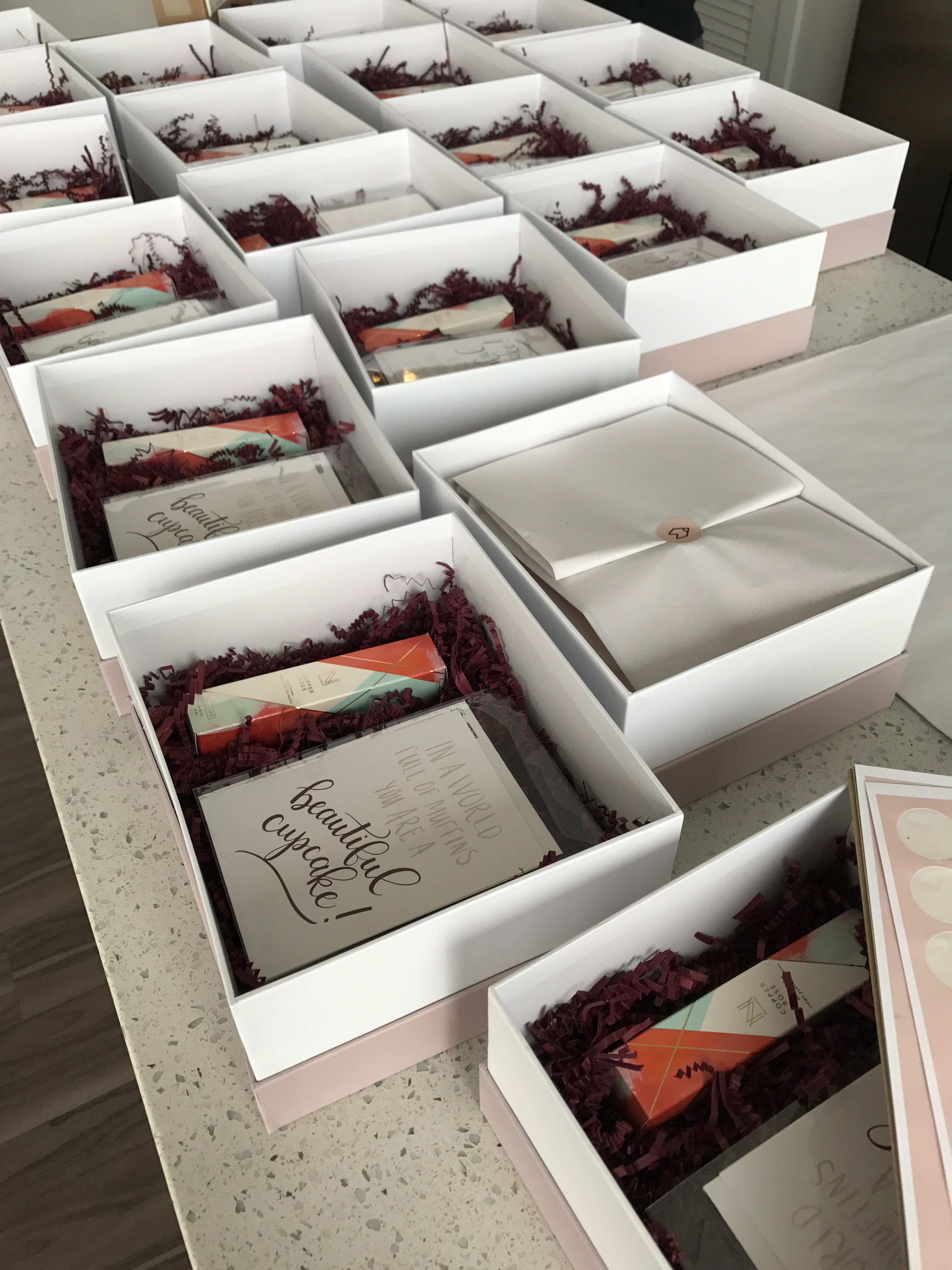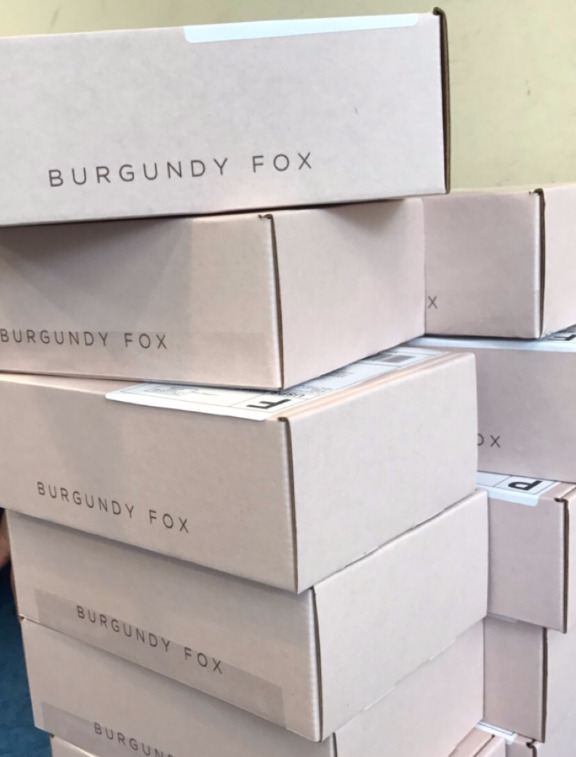 My role as one of the co-founder's of Burgundy Fox is Head of Customer Experience. From the Style Profile to the delivery and the delivery of the boxes is literally in my hands. We build each box ourselves, write every personal note, and fold each item with care and place on top of a self-care product that we've used ourselves. We've been building and shipping the boxes in-house since the beginning. Because every customer is different, we want to ensure the high standards of each box remains the same. One customer may receive PJs, and another may receive a bodysuit for a boudoir photo shoot. Each note is different as well; someone may be celebrating an anniversary that month, another's birthday may be the week we're shipping. Maintaining the personal touch is why we handle the boxing ourselves.
Maintaining the personal touch is why we handle the boxing ourselves.
To ensure that we understand the customer's journey, we'll send ourselves boxes. From picking it up in my mailbox to having a surprise and delight when unwrapping the contents. It's a reminder for us about what our customers will feel and experience. Whenever a Burgundy Fox box arrives at our doorstep, my husband is quite excited and attentive to its contents :-). Aside from his happiness, the package gives me a moment just for myself. It's a personal treat with contents inside that allow me to celebrate myself. As a busy woman, those moments don't come too often, but when I receive my box, it allows me to pause. By slipping into the lingerie, loungewear or sleepwear set that was selected for me and use the lotion, candle or facemask to wind down from the day. Whatever the item is, the Burgundy Fox box presents an opportunity for me to take a moment for myself and for that I'm grateful. Our hope and mission are that every person who receives one of our boxes get to experience that moment because we believe you deserve it.
P.S. Thank you friends and family who haven't judged us when coming into our homes during boxing week. The apartment may have been a mess but it's a beautiful mess!
---