Packing is one of those things we like to save until the night before, mainly because it can be so overwhelming. Figuring out which pants to wear with what top and how many pairs of shoes to bring is daunting at best.
This can be especially true for a honeymoon, which already comes after what some consider one of the most stressful life events ever: your wedding. Saving the packing until the last minute isn't the best idea though. In an effort to curb some of anxiety, we've developed a packing guide to help.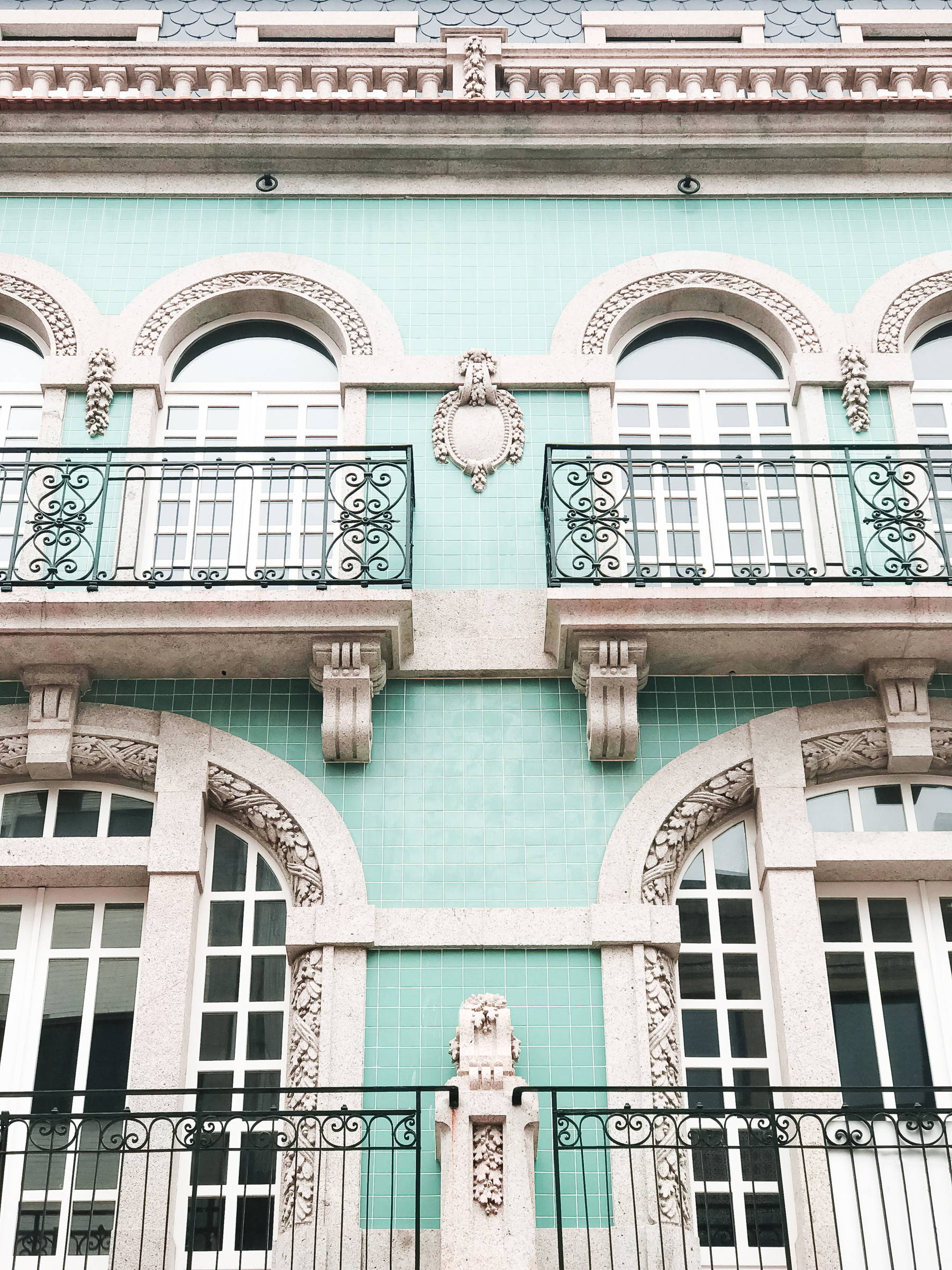 Clothing Must-Haves
The items you choose are first and foremost dependent upon your destination. An island getaway definitely doesn't call for a parka. Similarly, you probably wouldn't consider a pair of sandals for a fall retreat in Munich.
When packing clothes, think in terms of what can be left behind rather than what to bring. We tend to overpack unnecessarily, and thinking about what you don't need will help you week out items that might otherwise get packed without thinking. Consider four questions to help you narrow things down:
What's the weather going to be like?
What will be we be doing (shopping, sightseeing, excursions, laying out)?
How much physical activity will we be partaking in?
How much shopping am I doing?
If this is an outdoorsy trip with lots of physical excursions, think comfort and function and consider foregoing the unnecessary extras like accessories, fancy jeans, and tailored tops. Definitely bring compression pants and sunglasses as well as a hat to shield your face from the weather and a good, supportive pair of sneakers. You'll probably be doing some sightseeing around the mountain towns and a night out is a given, so don't forget at least one nicer outfit and shoes.
If you're traipsing around Italy instead, you might not need all the gear associated with a mountain excursion, but you definitely want a comfortable pair of shoes for sightseeing and super cute outfits for morning bistros and evening dinners. Keep in mind as well that if you're planning on doing any tours at the Vatican or in other religious establishments, proper dress is a great way to respect the culture (which goes for any location, really). Do some pre-research to make sure you have what you need in these circumstances.
Do you plan to enjoy a trip to the crystal clear waters of the Caribbean instead? You probably won't need a pair of heels or a pair of jeans, but flowey attire and strappy sandals would make a great outfit for a trip to the local beachside eatery.
Another great way to minimize packing panic when it comes to clothing is to think in terms of days. If you're gone for seven days, pick out seven outfits based on location and activities, and only pack one or two extra (a nice dress or a really cute "going out" outfit, for instance).
Sleepwear
Much like choosing your daytime outfits, sleepwear will depend quite a bit on the climate of your destination. You'll probably want to leave the heavy materials aside if an island getaway is your honeymoon choice. Instead, opt for a breezy two piece set of pajamas or a nightie.
Lingerie is also a popular item to bring on a honeymoon, and it can be hard to choose which pieces to pack. You want to look and feel your best on your trip, which means choosing the pieces that make you feel great. As long as you feel confident and comfortable, you'll look amazing. Consider a form-fitting bodysuit or a lacy romper. Consider packing a couple of outfits, because you might want to break the lingerie out more than once!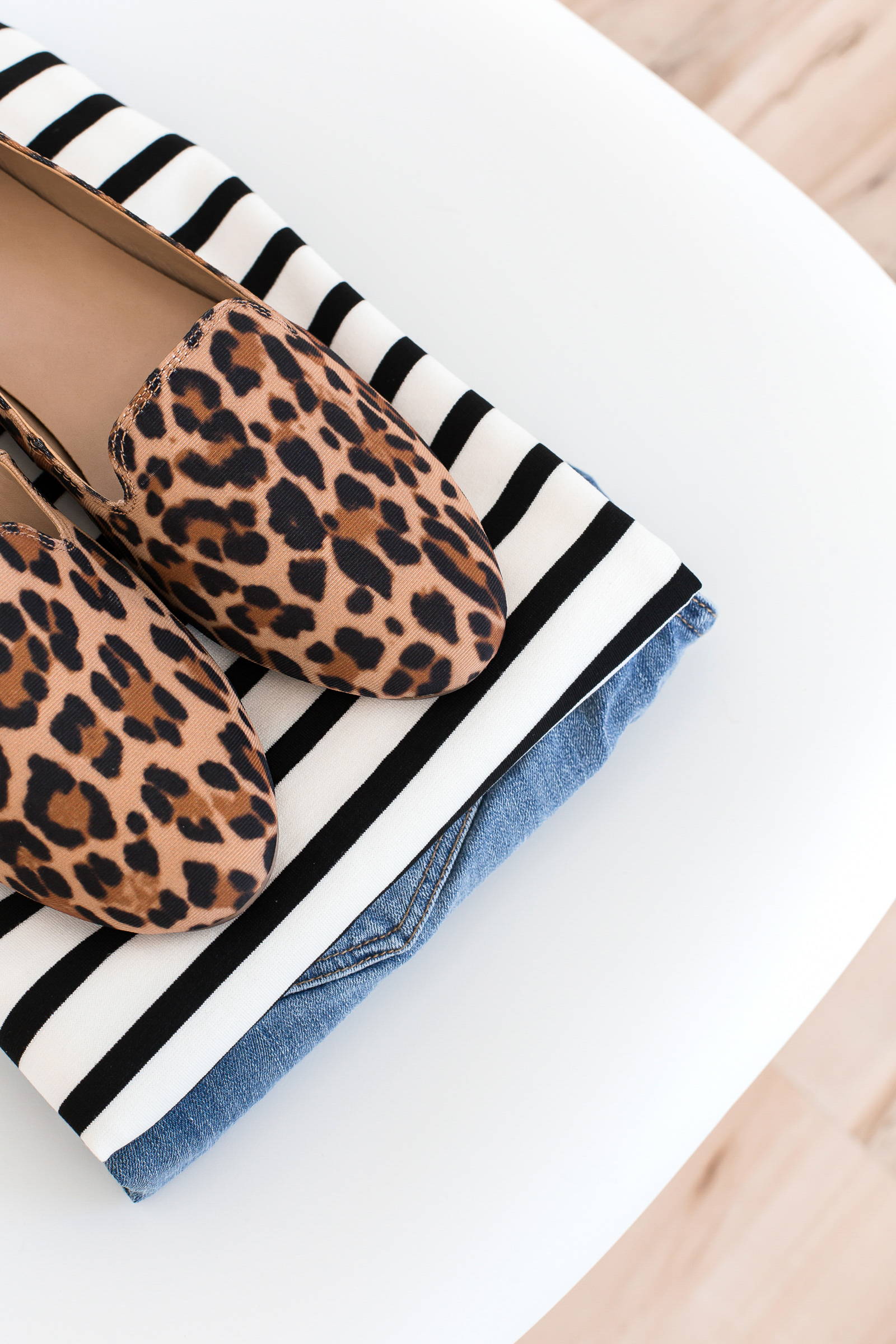 Shoes
We have a tendency to pack every.single.pair. of shoes we *might* need, which takes up a lot of space and can cause a bit of unnecessary chaos on the trip. If you've already chosen outfits, see if a versatile pair of shoes might match a few of them. You could also use the same questions posed for choosing outfits as they can all apply to shoe choices as well. Chances are, you'll want something comfortable to walk in, something cute for a night out on the town, and if you're partaking in any outdoor physical activity, you'll want a pair of sneakers.
Toiletries
Depending on your destination, many of your toiletries like soap and lotion might be supplied, but there are definitely some toiletries you'll want to pack.
For starters, let's talk about makeup. Traveling with a lot of makeup might cause logistical issues at the airport, and it can be kind of crazy trying to pack your whole countertop. A minimalist approach could take some stress away from both the packing, and the getting ready each day while on your trip. Definitely pack your everyday essentials, whether they be a simple powder and mascara or a BB cream and chapstick. It might be easier to leave the lipsticks, eyeshadows, and contour kit behind and let your natural beauty shine!
If you're going to another country, buying toiletries at your destination can be a fun adventure. If that's the case, you can consider leaving behind the toothpaste and lotion and picking some up when you reach your stop. Otherwise, opt for travel-size versions of just about everything you can think of to save space.
We're not in the habit of being prescriptive, but you'll definitely want to bring anything specific to your daily routine that you might not find elsewhere. For instance, if you have sensitive skin, buying lotions and creams, or even using those provided by the hotel/Airbnb might not work out well. You could be better off bringing your own to avoid a potential mishap.
Electronics
These days, our phones can do just about everything, which is great, but you might want a couple other electronics with you.
If you love a good photo, consider bringing a camera if that's your thing. If you want to share parts of your experience through email or social media, a tablet or laptop can do the trick, though neither of these are necessary. Definitely think about a portable battery for your phone in case of low battery and no place to charge.
If you're travelling to a different country, know that the plugs might be different, and you'll want a multifaceted power adapter to ensure you can plug in all your devices (or your hairdryer).
Extras
Outside the essential categories listed above, you might also want to consider some of these extras:
A little space: No, you can't really pack "extra space" to go, but you'll probably want to leave ae little room in your luggage. Chances are you'll be bringing home some goodies for yourself or some of your loved ones. Consider leaving some room in your carry on for goodies.
A journal: If you like to record your memories in written form, consider bringing a small journal with you. Collecting little pieces of your trip— a napkin from your favorite restaurant— are great little additions to include in your journal along with your thoughts about your travels.  
A deck of cards: Sometimes, a little good, old-fashioned, device free fun can be really meaningful, especially on your honeymoon! This simplest things make for awesome memories.
Do you have any packing tips or tricks for the big trip? Let us know in the comments! Are you currently shopping for that perfect lingerie piece but not sure where to start? Check out our beginner's guide to lingerie or let one of our stylists pick something out for you.