Hi Foxes, remember me? It's Melissa, the crazy chick who told y'all to go check out your cooter, AKA spread bald eagle into the mirror to learn more about your anatomy. By the way, because I'm nosey AF, who did their homework? Are you two officially BFFs (if you have no idea what I am referring to here, please see my
last post here
). I honestly do not recommend skipping this step, even if it seems a little awkward.  
Okay, now that I am officially done bombarding you with demands, we can get right back into dishing out all the details on how to step back into your sexual energy after it's been....well....a hot f*cking minute. Can anyone guess the next step? If y'all whispered to yourself: "exploration or masturbation", indeed, you are correct.
Seeing it's 2020 and everything, hopefully we're a little cozier discussing masturbation. It's not only perfectly normal but also a healthy activity, too. If you're not quite there yet, maybe you'll give it a try! I mean, we're in the middle of a global pandemic afterall. Now you've got all the time in the world to start practicing and soak in some of the major benefits you get when hitting the big "O". Did you know that as you orgasm, your body begins to produce:  
Endorphins: that "feel good" chemical that helps us cope with pain and stress. Or as Elle Woods famously said, "makes you happy".
Seratonin: is another "feel-good" chemical your body produces to help regulate your mood and be more emotionally stable.  
Oxytocin: is a hormone that acts a little more like a neurotransmitter, that kicks your brain into bonding mode.  
Basically, your body creates this organic concoction that will have you feeling relaxed and at ease. As Healthline has put it: "masturbation is a healthy, natural, and safe way to practice self-care and improve your health." It's the perfect elixir to relieve stress and help you fall asleep, practically instantaneously. Let's not forget the best part of this whole thing: it's free of charge! Well, unless you're adding in some toys...but we'll save that convo for a bit later.  

There are a few different ways the "female" (for lack of gender-neutral words) body can reach an orgasm. The most common types are:
Clitoral
Vaginal
Anal
Combo
Erogenous zones (the less obvious areas such as nipples, ear lobes, neck, etc.).
Do you know your favorite or favorites? If so, brushing up and branching out is always a good idea and if not, it's time to do some research ;)
Just a quick side note for beginners - vets keep on scrolling down - there are multiple different ways to orgasm and quite a few ways to reach it. Do a quick Google search on female masturbation and you'll easily find a ton of articles for tips, tricks, and "how-to". I do, however, suggest starting off by using your fingers. It's the easiest (and cheapest) way to begin exploring your body.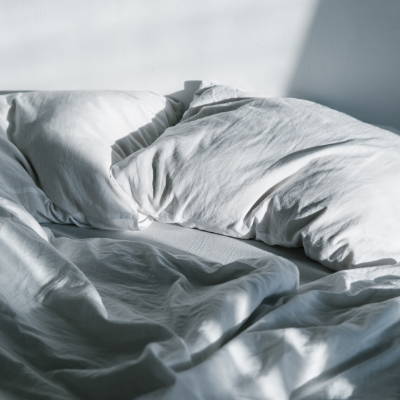 A few years ago, I read somewhere - and please do not ask me where I read it, because I cannot remember for the life of me - that it's a good idea to switch things up when you masturbate, you never want to let things get stale, boring and complacent.  


For example:
Maybe you like a bedtime quicky, you spend a few hours in the middle of the day.  
Maybe you prefer your bed, so you change locations to the shower..or bath.
Maybe you typically watch porn (always ensure it's ethical), and you read something erotic instead.  
Maybe instead of silence, you turn on music that gets you feeling sensual.  
Maybe instead of shaving, you go all natural
Maybe instead of the lights off, you turn them on..or make a scene with candles.  
Maybe instead of laying on your back, you try it on all fours.
Maybe instead of going without lube, you add it to the fun.
Or maybe it's time to switch from using your fingers to toys.  
I could keep on going with the examples, as they are endless! Although I think it's safe to say that by now you've caught my drift. Now if you're still confused with this whole concept, need a little direction, or just have a question in general, please feel free to message me on Instagram
@hautecommotion
and we'll get ya switched up.  
Unitl next time, #StayFoxy xx
Melissa Cherniss
@hautecommotion