Astrology has come a long way since the days of flipping to check out your horoscope in the back of the paper or in your copy of Cosmo Magazine when you were in high school. People have learned they're more than just their sun sign, there's also a moon, a rising, Venus, Mars that all stand for something, and have their own Zodiac signs! There are 10 planets total, plus multiple points in the sky that give us helpful insight in learning more about ourselves. You are such a unique and multi-faceted being! In the last few years, the Cosmic Language has gained lightspeed traction as the collective has been focused on going deeper, learning about their own purpose and how to fulfill their mission. Astrology is the literal superstar of 2020.
Astrology can point us in the way of knowing our needs and how we'll feel all the feels through our Moon sign, of knowing what makes our heart skip a beat and the things we crave via Venus, and how we love to express our sexuality, and act when we're untamed and unashamed depending on where fiery Mars is placed. You can find which sign Mars is in by visiting Natalieholbrookwellness.com and clicking Map My Chart to see which sign your Mars is placed in! These descriptions will also work for your sun sign, but check your Mars placement for even more specific sexual accuracy.

Aries: Passionate, determined and competitive, sex is a perfect outlet to move all of that energy you are blessed with. You've got the stamina and the flame to go all day if you're with the right partner, and no shame if you've explored the field in trying on a few sizes. :) Aries is the Queen of bringing the fire, the newness and keeping it spicy, and you just might get off on trying anything once. Make sure you've got candles, a fire burning or something that makes you feel caliente to turn up the heat.
Taurus: Taurus gets wooed by the irresistible romance. The scene must be set and all senses piquing for this Venusian Goddess to truly come out to play. Get in the groove in a fit-for-a Queen room, add music that stimulates you in the right places, tease and be teased with whispering some sweet nothings, and to really top it off, indulge in some strawberries and whipped cream, you know where.
Gemini: The most curious of all signs, Geminis can try on many versions of sex and have a blast, looking gorgeous while doing it. Experiment with what gets you out of your head and into your body: role play, sexy lingerie, dirty talk, toys. Stimulate yourself and your partner with your voice: narrate what you want, what you love, and all of the explicit details of what your body is doing and feeling.
Cancer: You feel the most comfortable sexually when you are comfortable, whether in a heavenly bed and plush pillows, or with that partner who makes you feel like home. Cancers love being with the ones they love, so these are the ladies in the streets and the freaks in the sheets, because only a special few get to see what lays underneath their hard crab shell. A romantic dinner, deep conversation, and feeling seen and heard is the best aphrodisiac to an all-night love making sesh.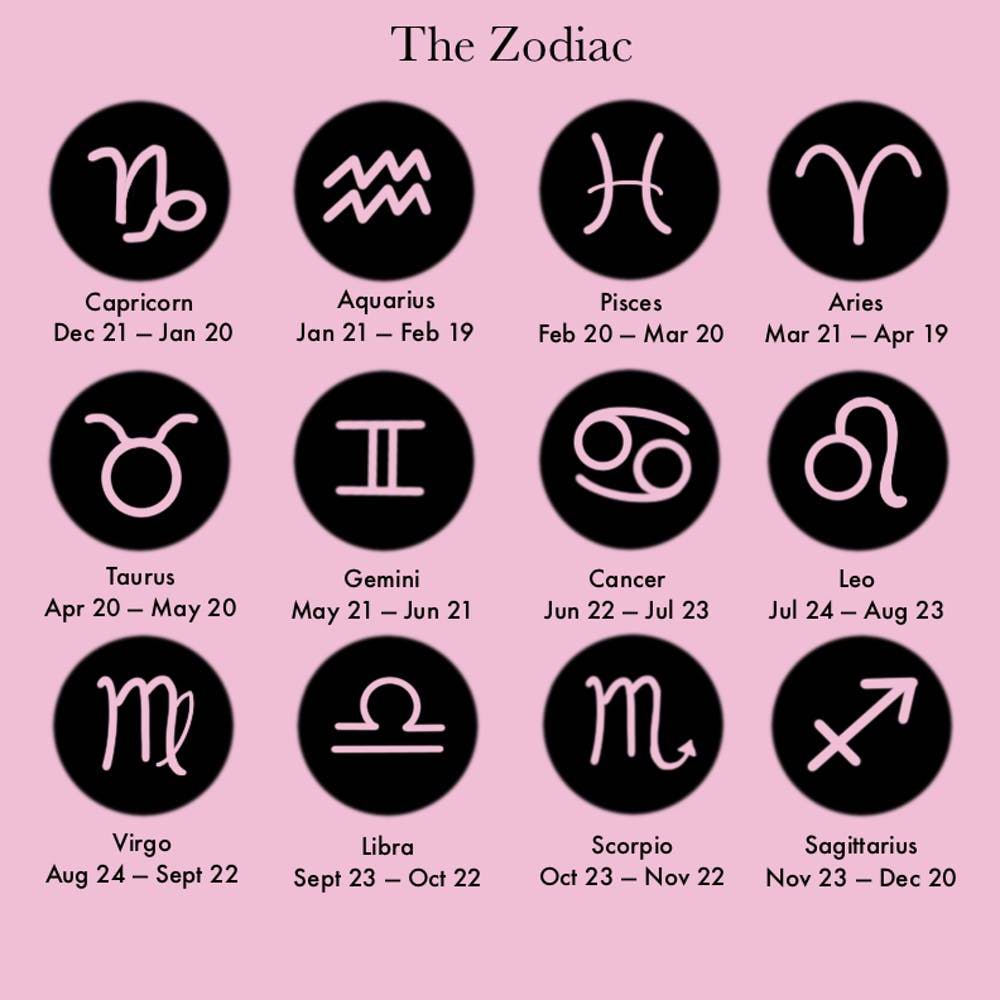 Leo: The stars of the show, and trust they will be! Leos, dazzle yourself first by adorning yourself in whatever makes you feel that sex is dripping off you: your jewels, your lip color, your va va voom outfit, or the sexiest, your bare skin. You shine in your confidence and your partner loves loving on you as you watch yourself in the mirror. You love to be on the receiving end just as much as you love to give, all while you play out your performance.
Virgo: Virgo babes, this is your time to relax and let yourself be pleased! Sex can be a spiritual experience with you Virgos, as part of your mission on Earth is help us all purify and be better. Let yourself be worshipped and your partner please you, with the tantalizing treats out there you love. Pull in some herbal aphrodisiacs like cacao, kava kava, CBD-infused oils and lubricants and let this physical experience send you to the heavens.
Libra: Cue Donna Summer, Love to Love You Baby, because you guys love to love! Ruled by Venus, the planet of love, Libras get turned on just by knowing they're turning their partner on. Get it on in the sexiest of spaces and try out different views: a hotel with a view, a rose-petaled bed or some champagne, and maybe a new Burgundy Fox two-piece to set the mood.
Scorpio: Ah, the ruler of the sexual and reproductive organs herself. Scorpios love to show and receive love through all sexual pleasure. Sex is not just sex to you, but it is love, romance, togetherness, feeling, the true enmeshment of two souls and the merging for a moment in time where two really do become one (hello, Spice Girls). You love the sensual moments, the flirtation, the eye gaze. You might be the best lover your partner's ever had. Remember that, and just do you. Be uninhibited in saying what you want, and what you need.
Sagittarius: Babes, you know you love to do everything big, including in the bedroom. As the wild-hearted, gypsy spirits you are, you can do it, and do it good, anywhere you please. A sleeping bag, a secret and sexy public spot, the beach, your people coined the term, "Mile High Club." The sky is the limit to your kink, so put down any judgements and let your mind expand, and be blown, at the same time.
Capricorn: The boss babe, you've got a million things on your plate and now is the time to give up the reigns and enjoy the pleasure of not just work, wealth or wellness, but gaining satisfaction by letting go of control. Ask your partner to role play and enjoy being the submissive. Take turns and feel what it's like to be the dominant in a situation, chances are, you'll get off on both. Let the wisdom come in through your sexual exploration.
Aquarius: You Aquarius, are the tiny revolution, just waiting to happen… and there's most likely a giant, orgasmic revolution also waiting to happen! Aquarius lovers are experimental, radical, will happily go against "the norm" and love to let their freak flag fly! Invite others in to get weird with you! You are the gateway for sexual adventure and fun for those who are up for the excitement. Let your mind go wild with all the fascinating pieces that sexuality has to offer and don't be afraid to let it get a little weird in your orbit.  
Pisces: The dreamers and poetic artists of the Zodiac, create your ultimate fantasy and go there. Amazing sex can be healing as it takes you to another galaxy and helps you leave your body and blast into nirvana. Like an alluring mermaid, explore the ocean of your sexuality with openness to the depths and inspiration it can spark within you.
Got questions? Message our resident Astrologer, Natalie Holbrook on Instagram @natalieholbrookwellness or learn more on her website natalieholbrookwellness.com