We sit down for a talk about passion, products, and commitment in your business with Lily Chen and Maggie Bacon, co-founders of T histle & Spire. Thistle & Spire is designed by juxtaposing luxe fabrics and alluring architectural details mirroring the multi-faceted sides of being a woman. An independent label owned and operated by a small team of creatives in Brooklyn, New York, we're proud to share their one-of-a-kind designs at Burgundy Fox!  
---
What we chat about:
-How they met (00:45)
-If they ever thought they would become entrepreneurs (05:04)
-How they decided to start a lingerie brand (06:15)
-What the biggest challenge is for their business (07:20)
-What their best day in their business has been (11:20)
-How e-commerce has shifted their business (14:58)
-How they gauge the market for new items (18:16)
-Which piece of their collection do they love the most (21:04)
-What they think about empowerment and lingerie go together (22:44)
-Why you should be fearless in pursuing what you want (31:35)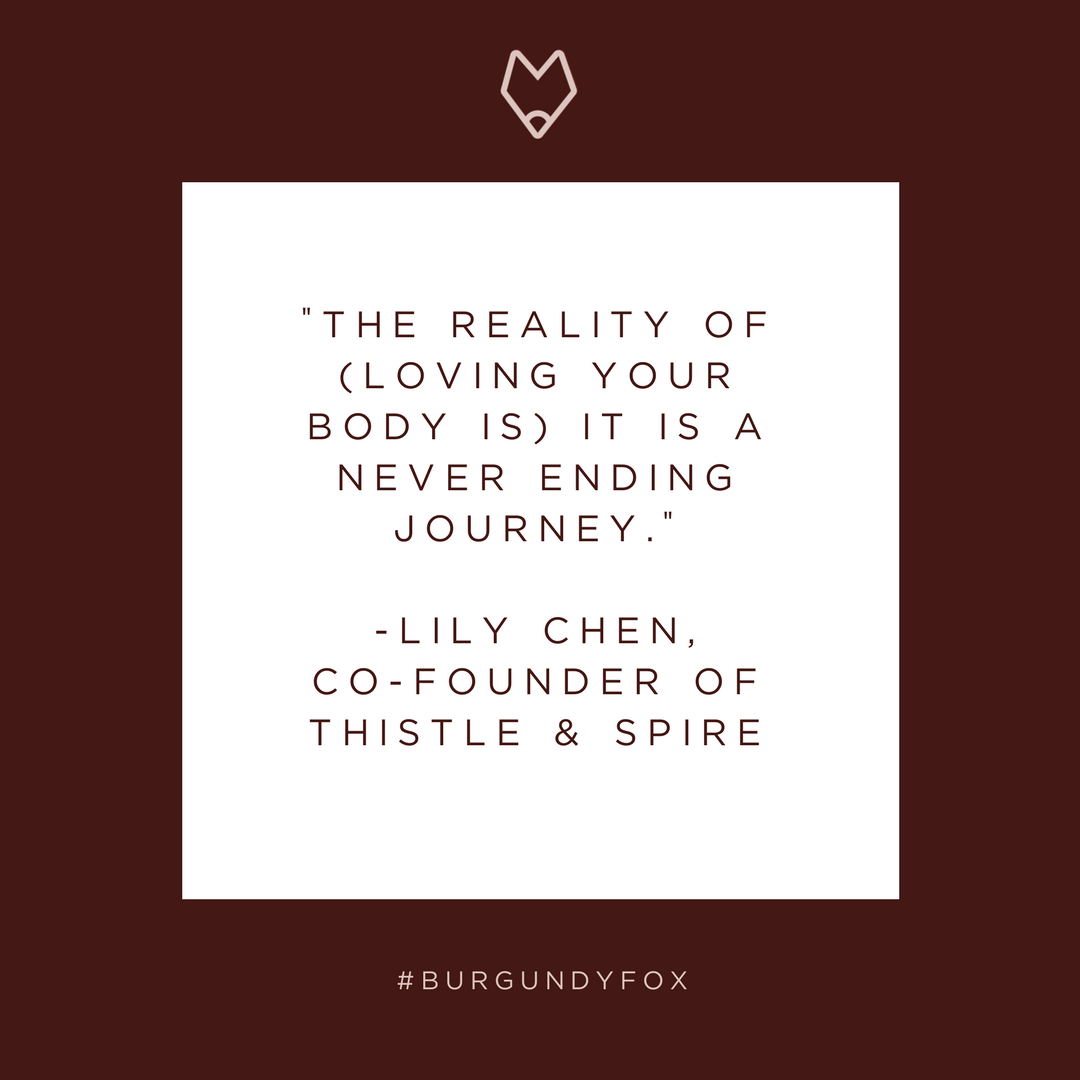 Links we refer to:
Their Bio:
We are Maggie and Lily of Thistle & Spire a Brooklyn based lingerie company supporting women in pushing boundaries, breaking rules, and melting hearts.  
We have always believed that lingerie is for yourself. As awkward teens growing up we found power in lingerie. That tiny secret to give you an extra confidence boost. No one was interested in kissing us as teens, let alone see our underwear! So lingerie became truly for us. We juxtapose luxe fabrics and alluring architectural details mirroring the mult-faceted sides of being a woman. After all, it's what's on the inside that counts ;)