Ah, summer is finally here. The earth wakes up on the bright side, the sun is up by 6am, rivers run wilder and flowers are in full bloom. Our toes and shoulders emerge in our long-awaited summer outfits, and absolutely nothing compares to magically warm, summer nights. Summer is fulfilling my Vitamin D prescription while the hot sun beams on my face, weekends are spent hiking or lounging on the beach, and I get to be a kid again, taking in endless adventures, getting lost and exploring new places, both on solo expeditions or shared with smiling friends.  
Life, however, doesn't usually slow down. Rather it feels like it speeds up, sometimes the planning aspects of summer events and vacations can be so stressful that we miss out on the whole point. But instead of viewing summer as a hassle, try looking at the season as the ideal time to enjoy nature–let it help you defeat stress, and utilize some techniques to keep it at bay. We can take advantage of the warm weather, the longer days, and unplug, step outside and soak up our ability to reconnect with nature. When we tune in with our natural world, we are brought back to connect with ourselves on a deeper level, and have more control over our minds, bodies and spirits.
In an age where we check on social media more than we do with our gut and intuition, and where spending 9-12 hours inside an office is considered normal – imagine what our cavewoman ancestors would've thought of that! – getting outside is crucial to our mental, emotional, spiritual and physical health. "When compared to rural folk, people living in cities have a 40 percent higher risk of mood disorders and a 20 percent higher risk of anxiety disorders. They're also twice as likely to develop schizophrenia," reported Peter Dockrill, whom has studied the link of nature and our well-being extensively. Do not fear, oh, city dwellers. Other research has found that living on a block with 10 extra public trees than others, made people feel 1% happier, which is the same result that earning $10,200 per year more brings, and the same as being seven years younger.
Don't have quick access to nature around you? Here's some ways to receive similar effects:
Add more green to your space
Succulents, plants and flowers can bring an instant feeling of life to your home or office. According to a survey in Queensland, Australia, greenery in a work environment makes staff happier and can boost productivity by 15%. Businesses are boosting greenery, the Vancouver Convention Center has a six-acre living roof for a green break, and Facebook's HQ installed a 9-acre green-roof for it's employees and visitors to bask in. If your office doesn't offer this, try suggesting it! Guaranteed, you will not be the only employee to benefit.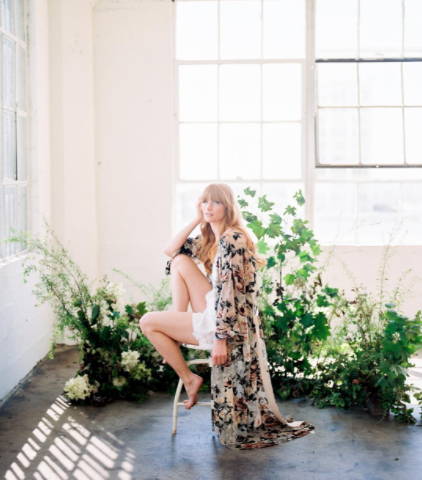 Green Screen
Save that Instagram-worthy beach, mountain or your favorite nature shot as your your phone or desktop screensaver. Try setting your travel photos to rotate as background images on your computer during sleep mode, or check out a site that provides it, like Webshots.com. Just looking at green or outdoor images has even been proven to lower our stress levels.
Find Your Outdoor
It's very possible that nature is closer than you think. Most cities have parks, so take advantage of your city's greenery and take a day to yourself, grab a tangible book or your journal, and disconnect from the internet for a few hours.
Take a hike!
Don't know any trails around you? Check out, All Trails, an awesome app that gives you all the information you need for nearby trails and butt-kicking outdoor stair-master hikes. I personally love Weekend Sherpa, a weekly outdoor-guide for Northern and Southern California. Most cities and states have guides like this, and can be found in a few seconds by searching things like "hikes near (your city)"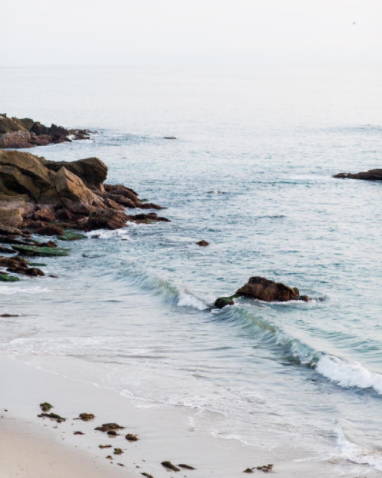 Think back to a time when you felt most at peace, most connected to your true self. A time that you felt completely calm, serene, and not bothered by anything in your external world. Maybe you were on a hike by yourself in a forest, watching a sunset, or listening to the waves crash on the beach. Meditate with that scene in mind each morning, and make a plan to spend time outside at least once per week. Nurturing ourselves in the outdoors, will allow us to nurture ourselves within: leading us to think more clearly, act more effectively and decisively, gain confidence in our personal purpose and experience more happiness, overall.
Summer offers us this chance, quite literally, to get grounded, but only if we make, and take the time to accept this inherent gift. So, grab your sunnies, give some thank you's to Mama Earth, and get out there!
Lastly, feed your body and soul with a bit of green nature in your glass
Kimberly Snyder's Green Glowing Smoothie:
1 cup very cold, filtered water.
3 cups spinach, chopped.
1 cup romaine lettuce, chopped.
1 cup organic cucumber or organic celery, chopped.
1 organic green apple, cored and chopped.
2 Tbs. fresh organic lemon juice.
Liquid stevia, to taste – optional if you want to add a little sweetness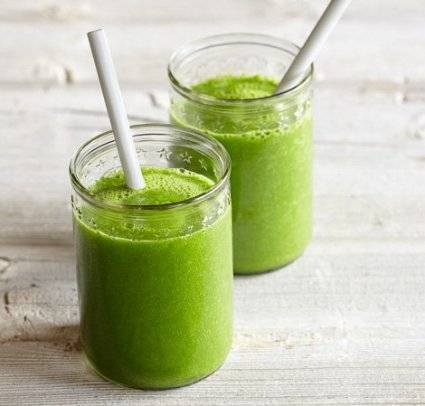 Nature photographs by Taryn Grey Photography & Smoothie photograph by Kim Snyder
---
About the Author
Natalie Holbrook is a regular contributor on wellness for the Burgundy Fox Blog. She has a background in nutrition and on her way to being a health coach. She is a trained reiki healing practitioner and is undergoing her 200 hour yoga teacher training where she resides in San Francisco, California. Her lifelong passion has been to help others thrive by finding their authentic selves through practiced intuition and healthy living. Lookout for a series of women focused wellness retreats launching in 2017.