This July, we're excited to feature 3 brands that are all new to Burgundy Fox: Monique Morin, Montelle Intimates, Tailfeathers. 
Monique Morin Lingerie is designed in New York City by the namesake founder. Monique Morin's growing label is created in limited quantities for select boutiques, so you won't see this lingerie everywhere. Her label may be new, but is the culmination of 20 years spent creating lingerie for clients around the world, including the likes of La Senza Lingerie. She designs every style to accentuate and flatter a woman's natural body. The particular collection in our July Lingerie Box, Vertigo, was inspired by metropolitan women. The vertical lines emulate the skyscrapers of a big city, where women are making moves and creating life on their own terms. As Monique intended, we hope our members feel powerful and confident in and out of these gorgeous lingerie and sleepwear sets. Follow Monique Morin on Instagram.

Montelle is a Montreal based lingerie company that's built a strong reputation in the lingerie world for bras and underwear that are comfortable and supportive. Their classic silhouettes come in new styles each season. So if you love the fit, you can always count on new colors and materials when it's time to replenish. Follow Montelle Intimates on Instagram.

Tailfeathers is a Seattle based woman-founded line of wipes designed for you — a special kind care for your derriére. We fell in love with the branding and adore their philosophy on ingredients. They are gentle, pH Balanced, Paraben free, never tested on animals, flushable, biodegradable & sewer safe. We figured these would come in handy as beach trips, camping trips and other summertime shenanigans often leave you far from a shower, but in dire need of freshening up.
Andrea Stoll, the creator of Tailfeathers shares, "I set out to solve a problem. There were no feminine friendly bathroom wipes on the market. Every wipe that I tried was either low quality, overpoweringly fragrant, or non-flushable. I thought about what I wanted – pure, natural ingredients, subtly scented, a gentle clean – most importantly, a product that empowers people to be more comfortable talking about health, wellness, and hygiene. The result: a wipe that not only makes your bathroom routine highly efficient, it leaves you with the confidence of a special kind of clean. As much joy as it gave me to create this wipe, I found more joy in sharing it with others. I hope you find this product improves your daily life as much as it has improved mine." Follow Tailfeathers on Instagram.
Between these brands, you'll be able to tackle anything that comes your way! These are just a sampling of the styles we're sending this month. Every box is curated according to your specific style and size. We love showcasing new designers for you each month, and our Featured Brands are way to keep it fresh for you. If you questions about lingerie or style specific style requests, please reach out to our team of Stylists at Stylist@burgundyfox.com.
A few of the items featured in July's lingerie box:
Monique Morin Vertigo Bralette & Panty
We fell in love with the fit, the denim blue color and the fun details on the Vertigo Bralette and Panty set. One of our favorite things about the bralette is that it come in a Busty version for D+ cups which has the same style but has another layer of power mesh reinforcement and wider adjustable shoulder straps. These sets were designed in sizes XS-2X and also come in black.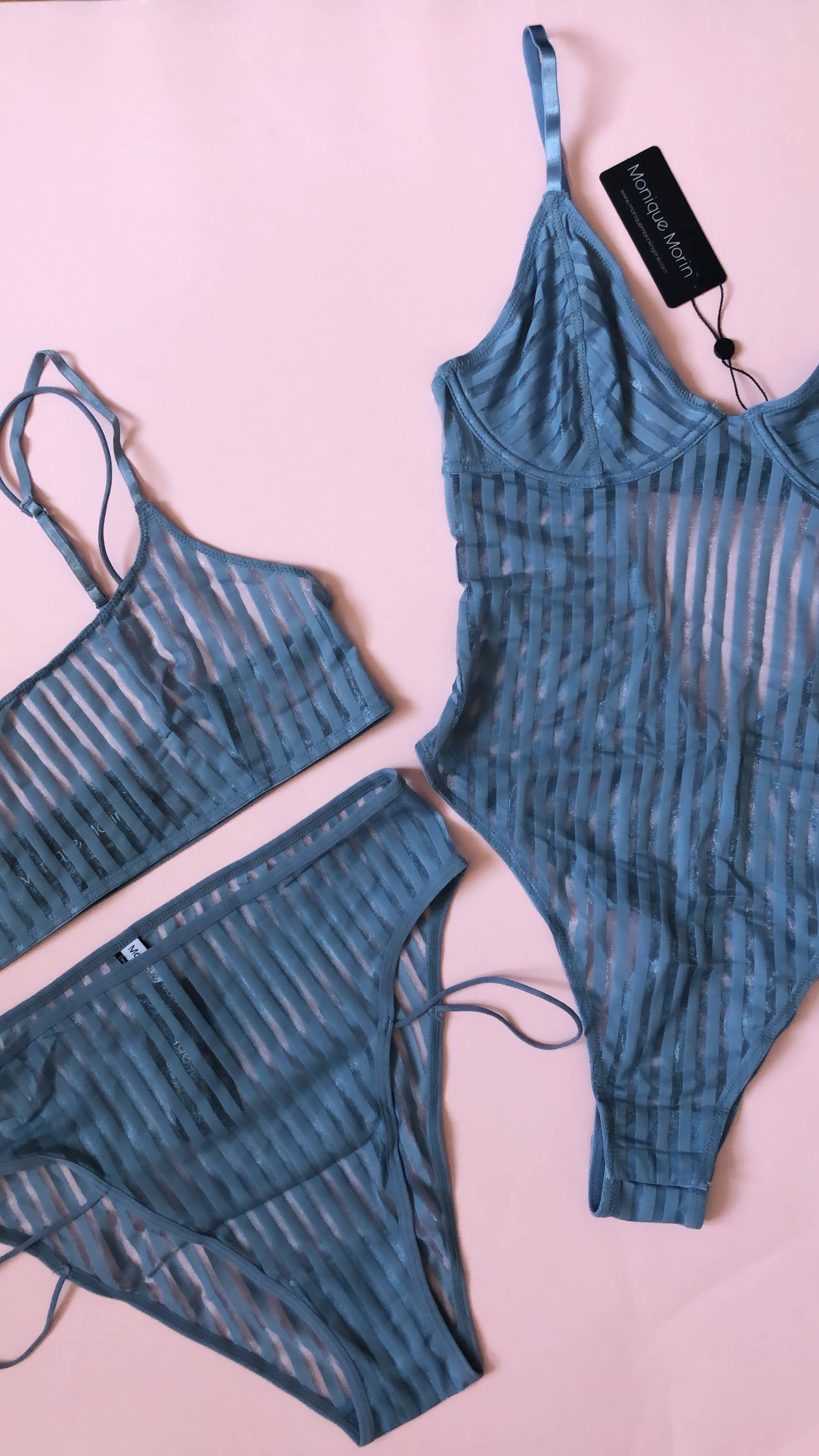 Monique Morin Vertigo Bodysuit
This bodysuit is a summertime must-have. The cups are completely opaque, making this a versatile bodysuit to wear with many looks. Pair it with frayed jeans, layered under a gauzy white button-down, throw on some shades and done. The Vertigo bodysuit also comes in XS-2X with wider adjustable straps for those who require a bit more support.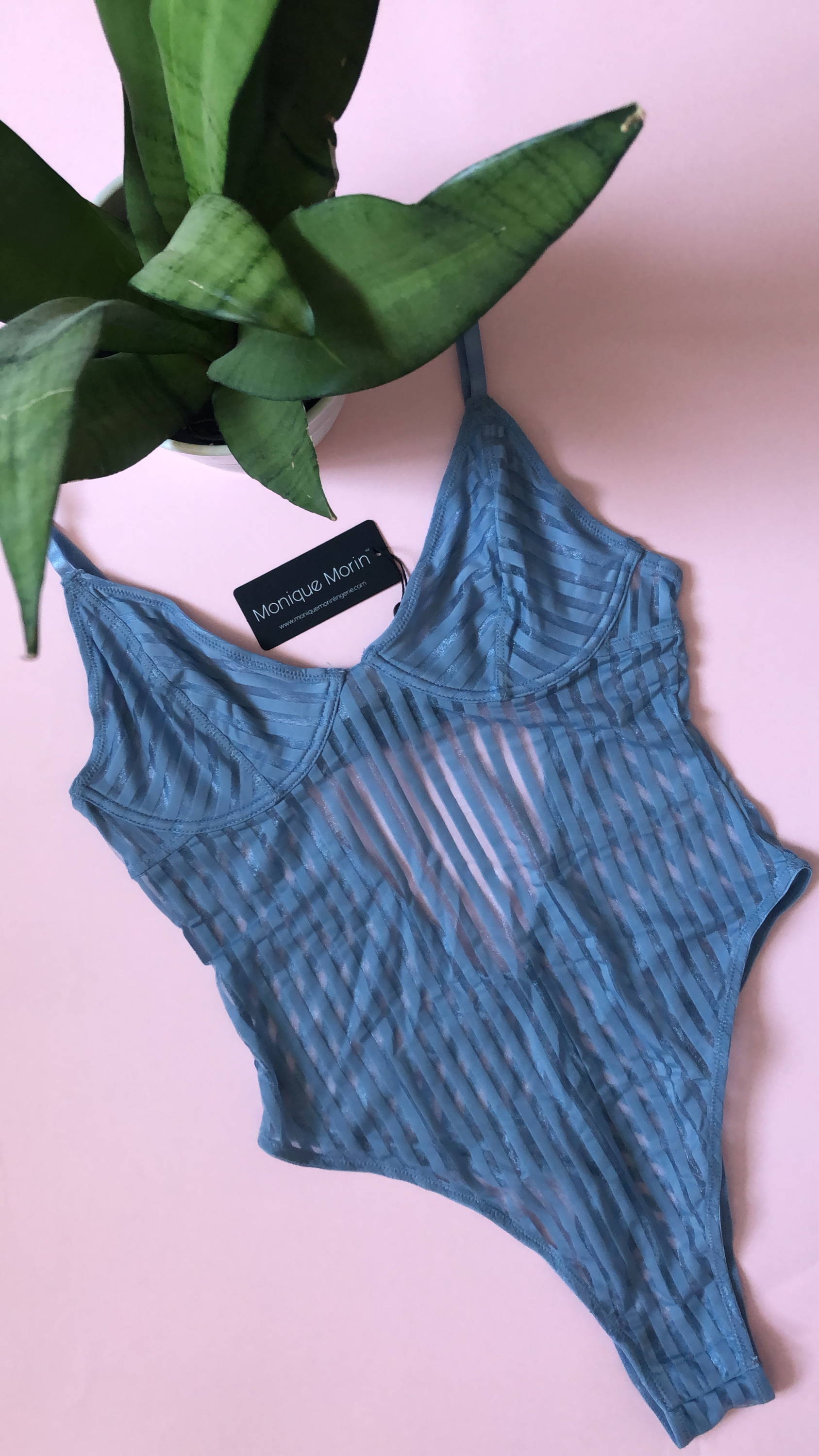 Monique Morin Aura Camisole & Shorts
For the members who wanted some sleepwear mixed into their Lingerie Box subscription, we were over the moon to send the Aura Camisole and Shorts set. It's not every day that we see such attention and detail on a sleepwear set. The geometric pattern embroidery, thoughtfully placed sheer panels and stunning color make this set a little sexy, a lot comfy and entirely one-of-a-kind.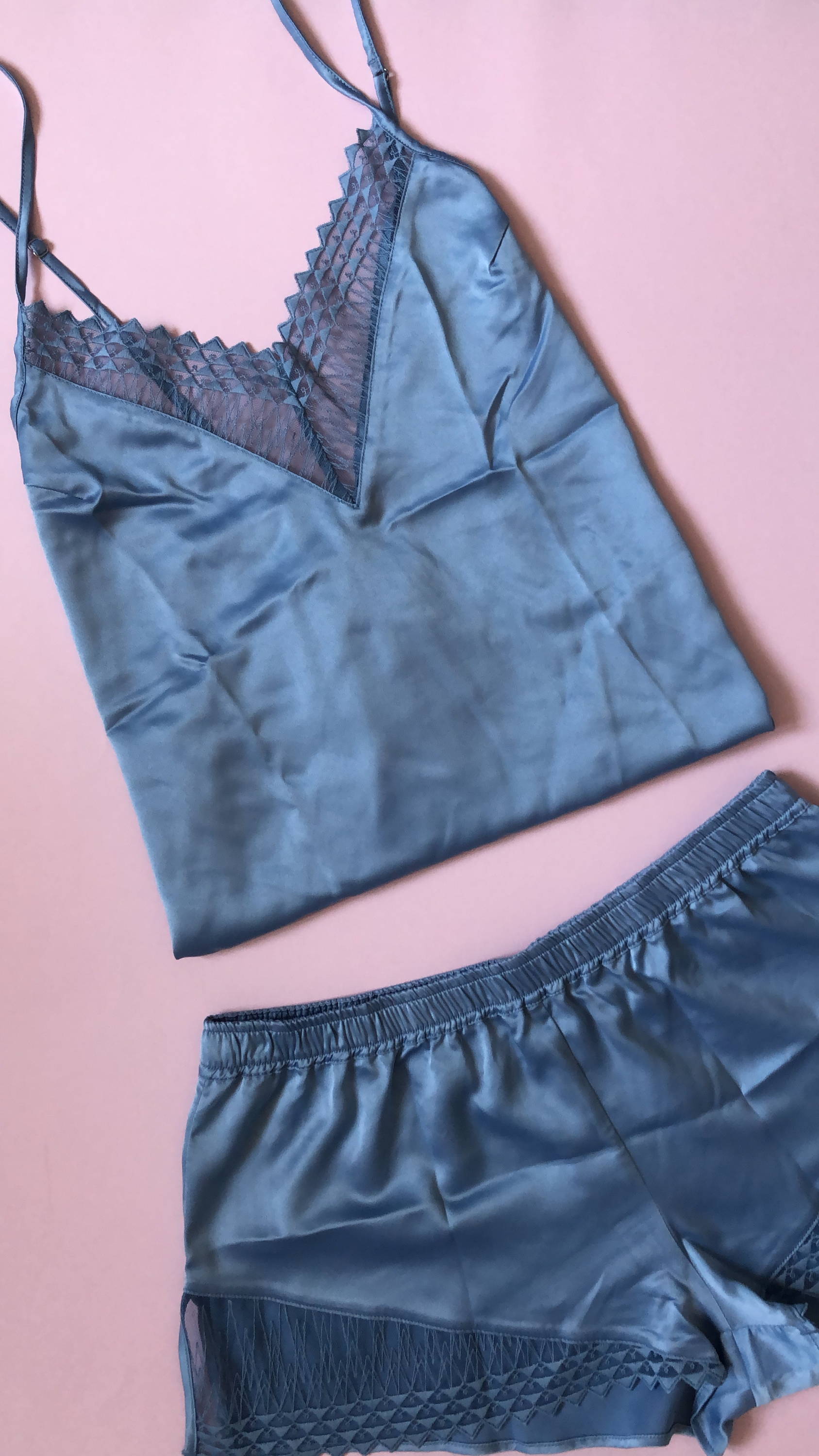 For our members who prefer to have underwire, a bit of padding on their bras (or both), we curated matching bra and panty sets from Montelle Intimates. The brand is new to Burgundy Fox, but has been a thriving lingerie brand for decades. They're a staple in the lingerie world because of their expertise in bra fit. We love the range of sizes and bright colors they offer this summer.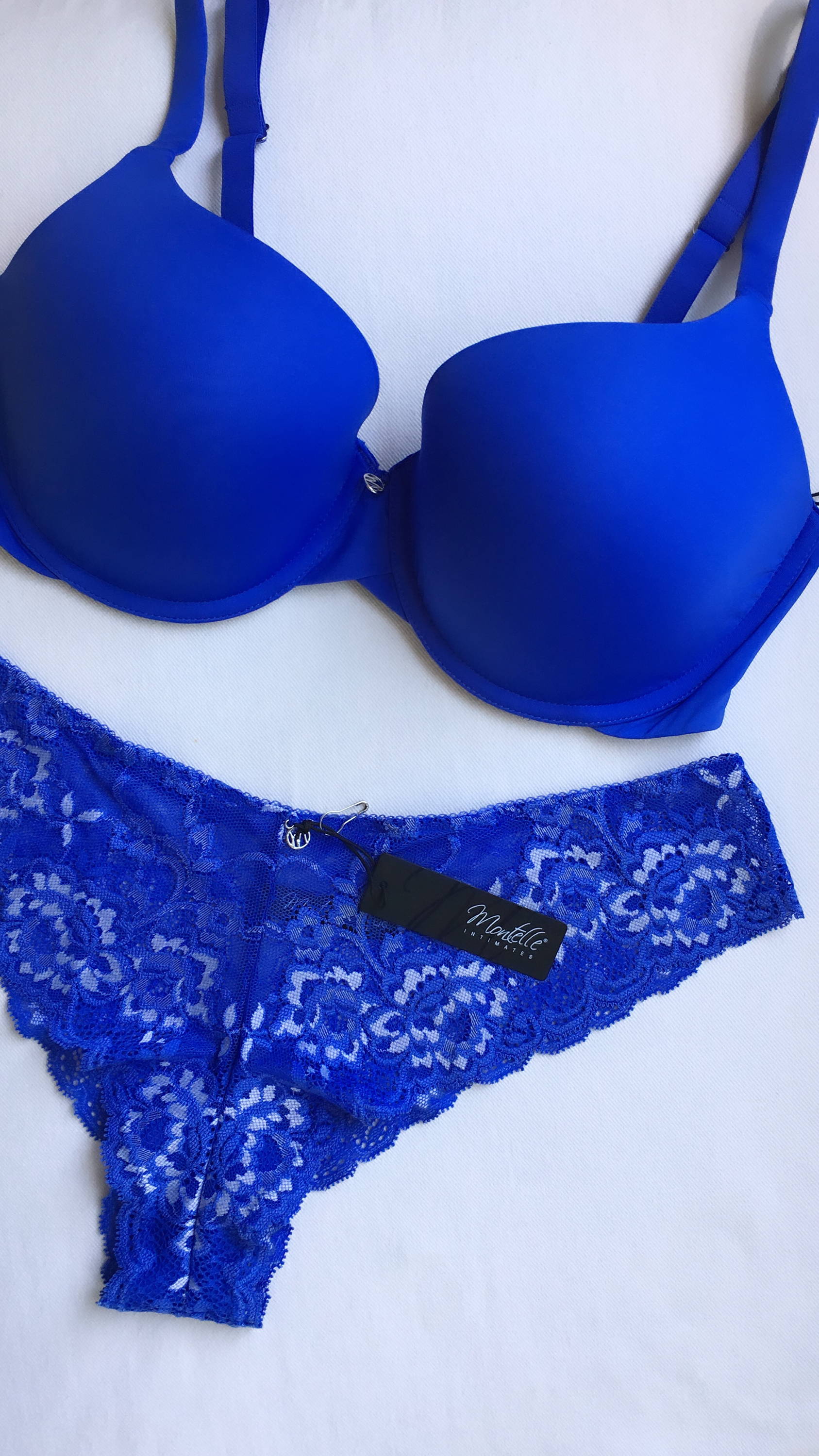 Montelle Intimates Panties
Our Seasonal Underwear Box members received an assortment of underwear from Montelle Intimates. We opted for light and breathable cotton blend styles in thong, hipster or both, and chose colors based on the person's Style Profile.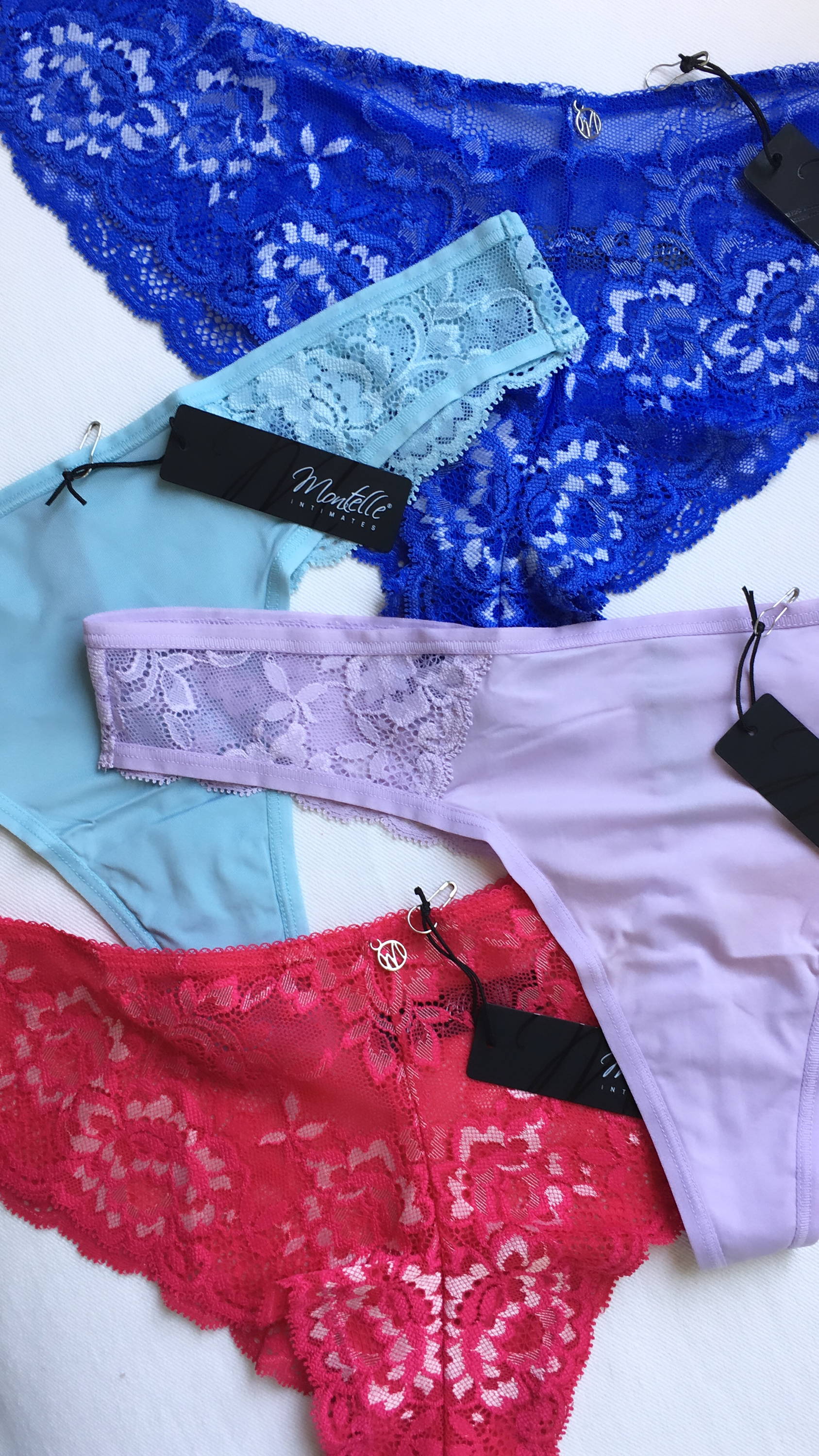 Our Lingerie Box members receive a new self-care gift each month, worth $8-12.00. Sometimes it's a lightly scented candle, other times it's moisturizing face mask. This month, we sent Tailfeathers wipes, ideal for fighting summertime 'schvitz'.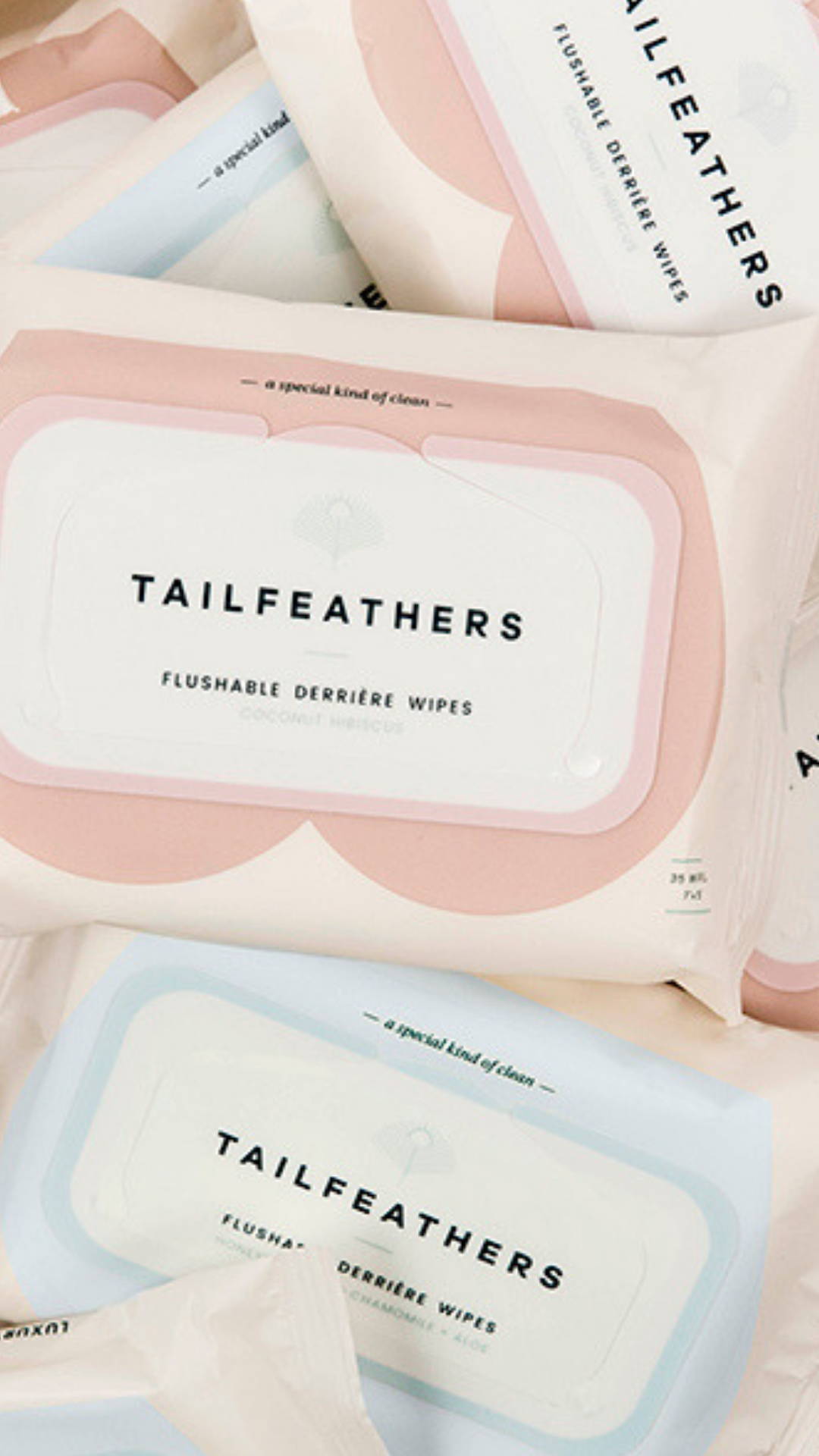 Love our July brands? Have requests for upcoming brands and products? Leave your thoughts in the comments below. If you're ready to discover new brands and products curated just for you, what are you waiting for? Start your Style Profile!