Traveling can be stressful. One of the dreaded parts is answering the big question: "What to wear? What to pack?"
Easy does it. Know that you are not alone. I've experienced the same anxiety-ridden moment when calculating how I can fit my entire closet in my carry on.
Over the years, I've developed a few style tips that have helped me navigate the terrain of packing. Bah-bye stress! These are tips that anyone can utilize no matter where you live or your fashion budget. Off we go!
Double duty wears
Styles that can navigate both worlds (casual and dressy) will give you options and award you the freedom of packing fewer items. THINK: A dress that can be worn with your favorite sneakers for an easy day look or dressed up with your block heel and some red lips. A slip dress, cap sleeve lace dress or shift dress are all great styles that can be used for this purpose. A silk blouse or shell can be worn with a pair of denim shorts or dressed up later with dark skinny jeans.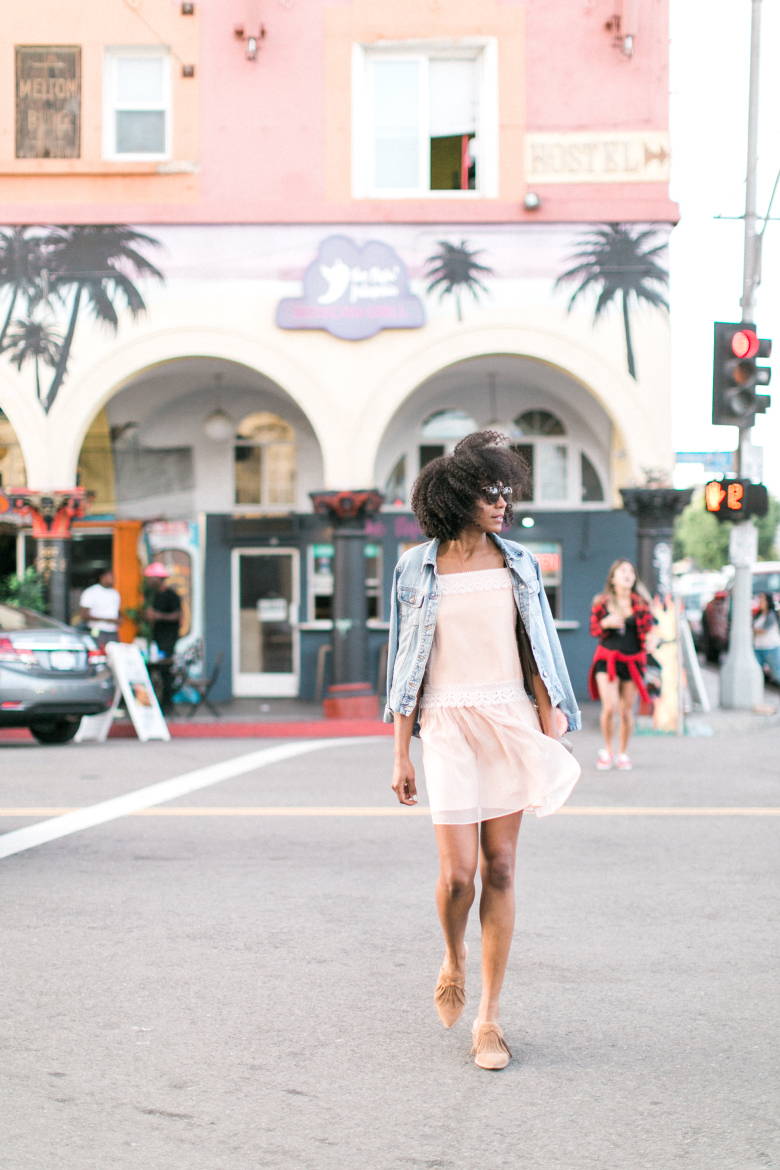 A lightweight jacket
If you're anything like me I get cold just by saying the word cold. This means having a handy jacket that you can wear for those finicky airport temperatures (hello hot, cold, hot, cold) and for those cooler nights if needed. A denim jacket, a leather jacket or silk bomber are just a few styles that you can pair with many looks.
Denim rules
A great fitting pair of denim can be thrown on for easy day wear or paired with kitten heel for a cool and simple evening look. I suggest bringing a dark wash denim and a light wash distressed denim.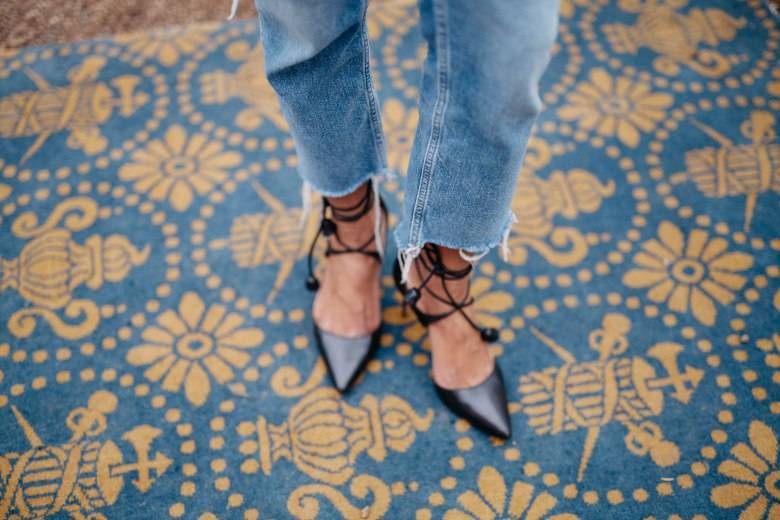 Heels please
Nothing changes the look of an outfit like a pair of sleek and polished heels. Amen to that! Whether it's a kitten heel, boss lady pumps or a fun block heel style. Having one of these in your carry on arsenal will allow you to style up any dress, denim or skirt look you have.
Happy traveling my beautiful peeps and remember to keep it simple, show up as you are and of course enjoy the ride.
---
About the Author:
You can learn more and contact Laura at www.lauratully.co. She'll be sharing style tips regularly on the Burgundy Fox blog and you can follow all her fashionable adventures on Instagram at @lauratully.co.