To kick off the cozy holiday & winter season, we wanted to style you with pajamas ranging from classic, cute prints, to something dreamy and contemporary. So this November, we have introduced you to: Timpa, Lepel, Retrospective Co. and Falling Into Place.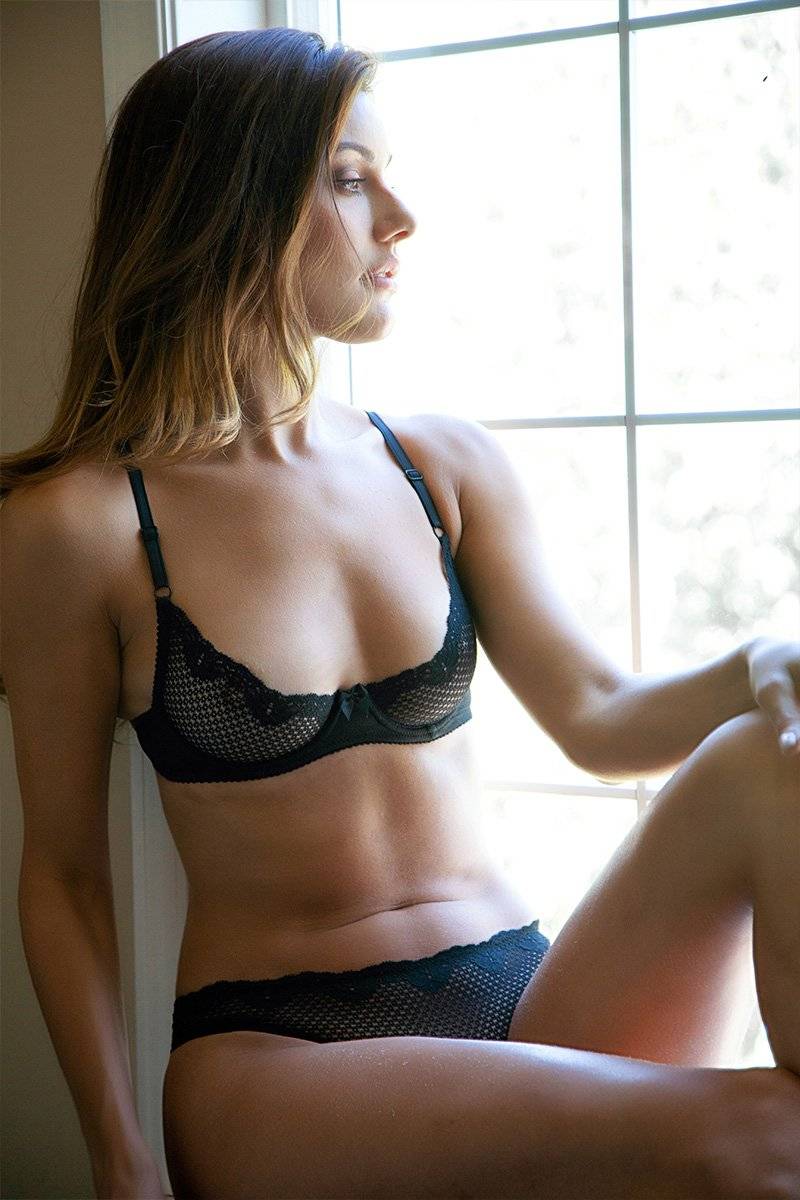 First, Timpa Lingerie. This brand was introduced to the market 20 years ago originally from Amsterdam until the big move to NYC. Timpa provides intimates for the smaller bust customer proving that with the right style and cut, every figure can be flattered. The lightweight, stretch lace is designed to naturally enhance the silhouette without padding and with this, was born the best selling Duet Lace Demi. In the most recent collections you can find the mesh bra & panty (a personal favorite of our stylist) and finally the Duet Lace Padded Demi. Timpa knows how to celebrate a small bust and has become a staple for everyday wear, becoming your new basic bra with a little something extra in the lace and mesh details.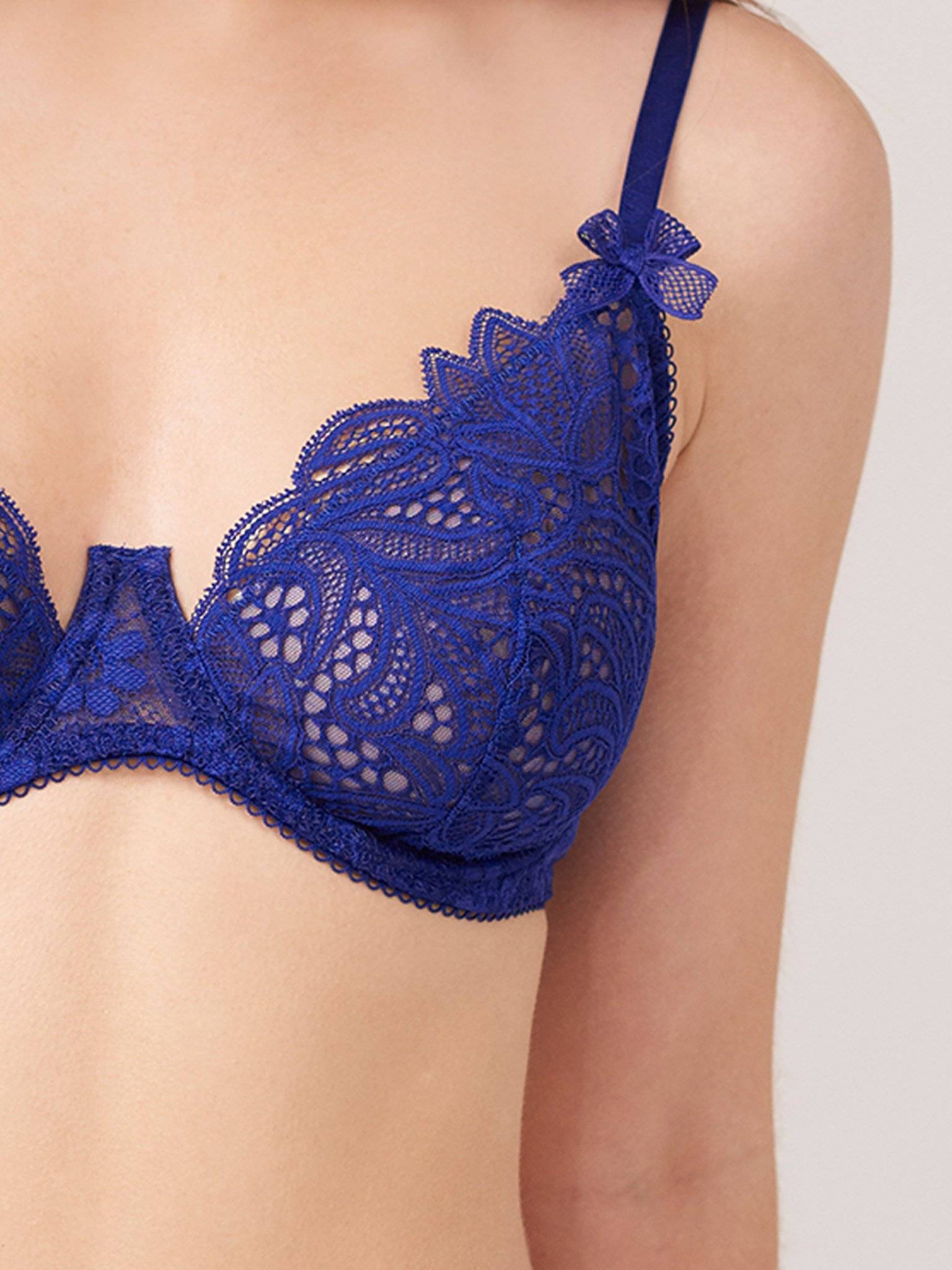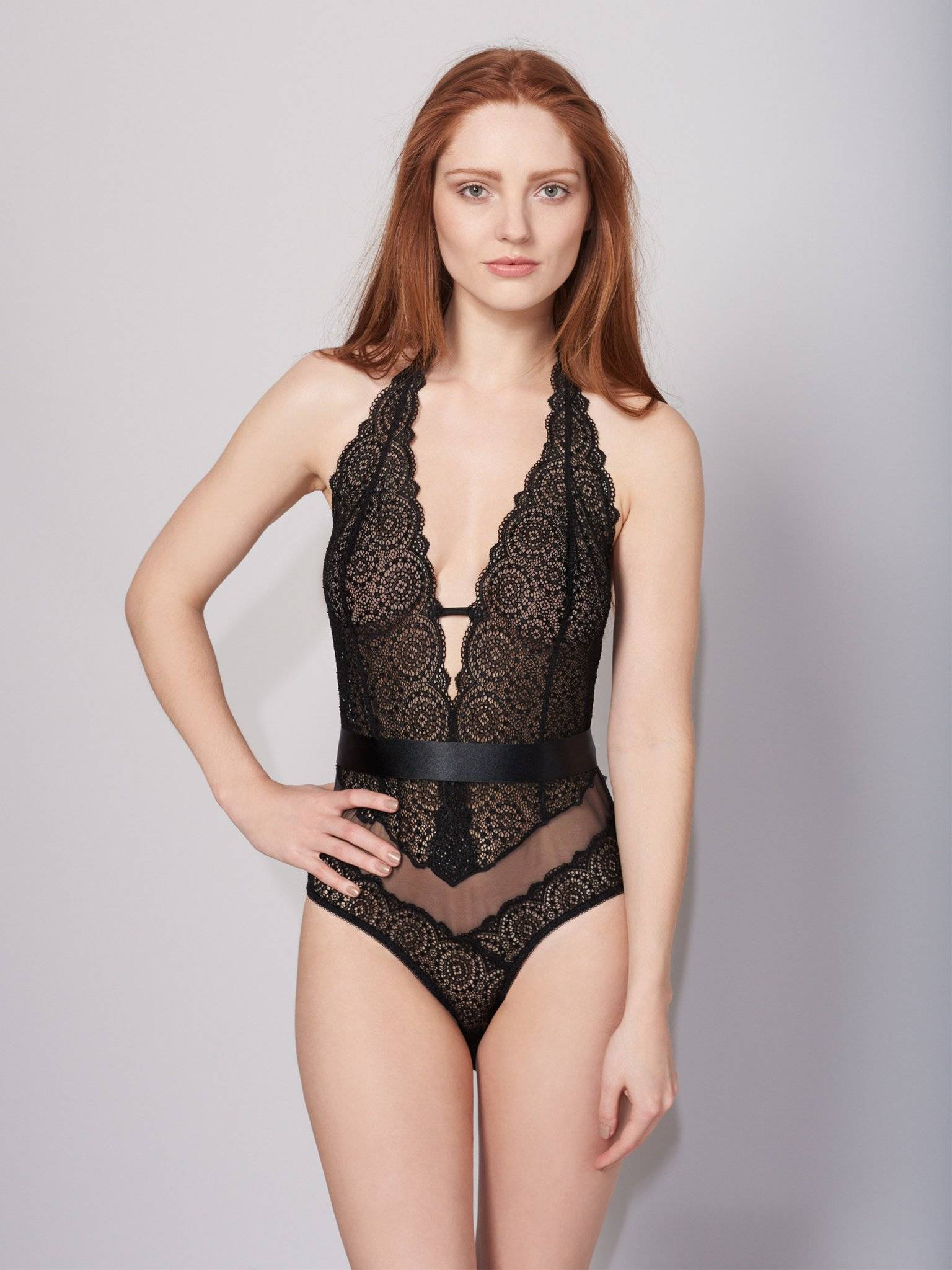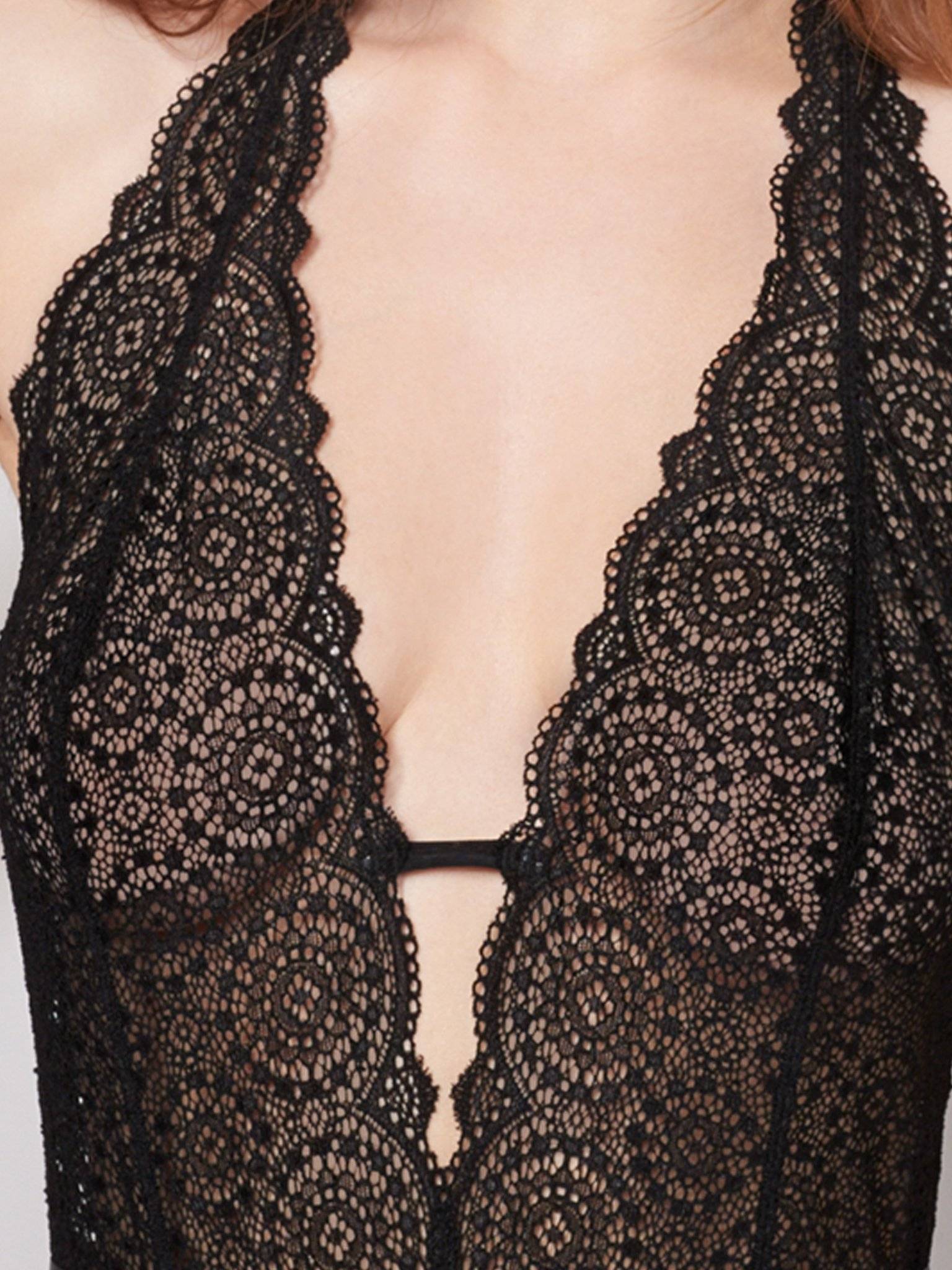 we are thrilled to introduce Lepel and, sister brand, Lepel London this month. Both brands are designed in the UK and inspired by the day-to-night fashions. Lepel/Lepel London produces fun, delicate & edgy designs, structured pieces to flatter every body type, and all manufactured from beautiful fabrics with luxurious colors and patterns to make them unique. The size range is easily our favorite part with cup sizes ranging from A - J. So overall, what makes this a Burgundy Fox favorite? Lepel is a brand that is fashion conscious, for the free spirited and inclusive of many sizes and styles.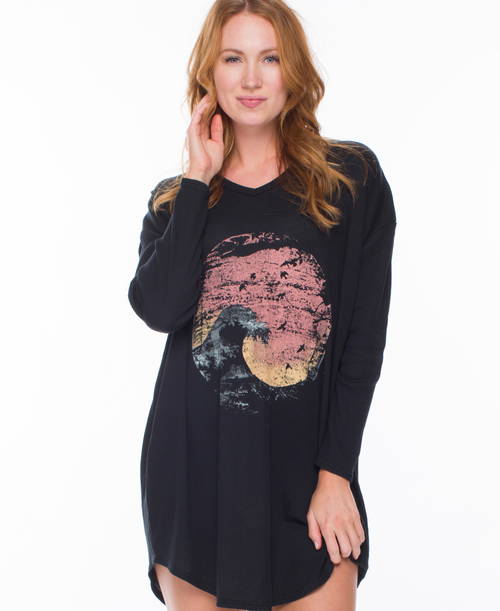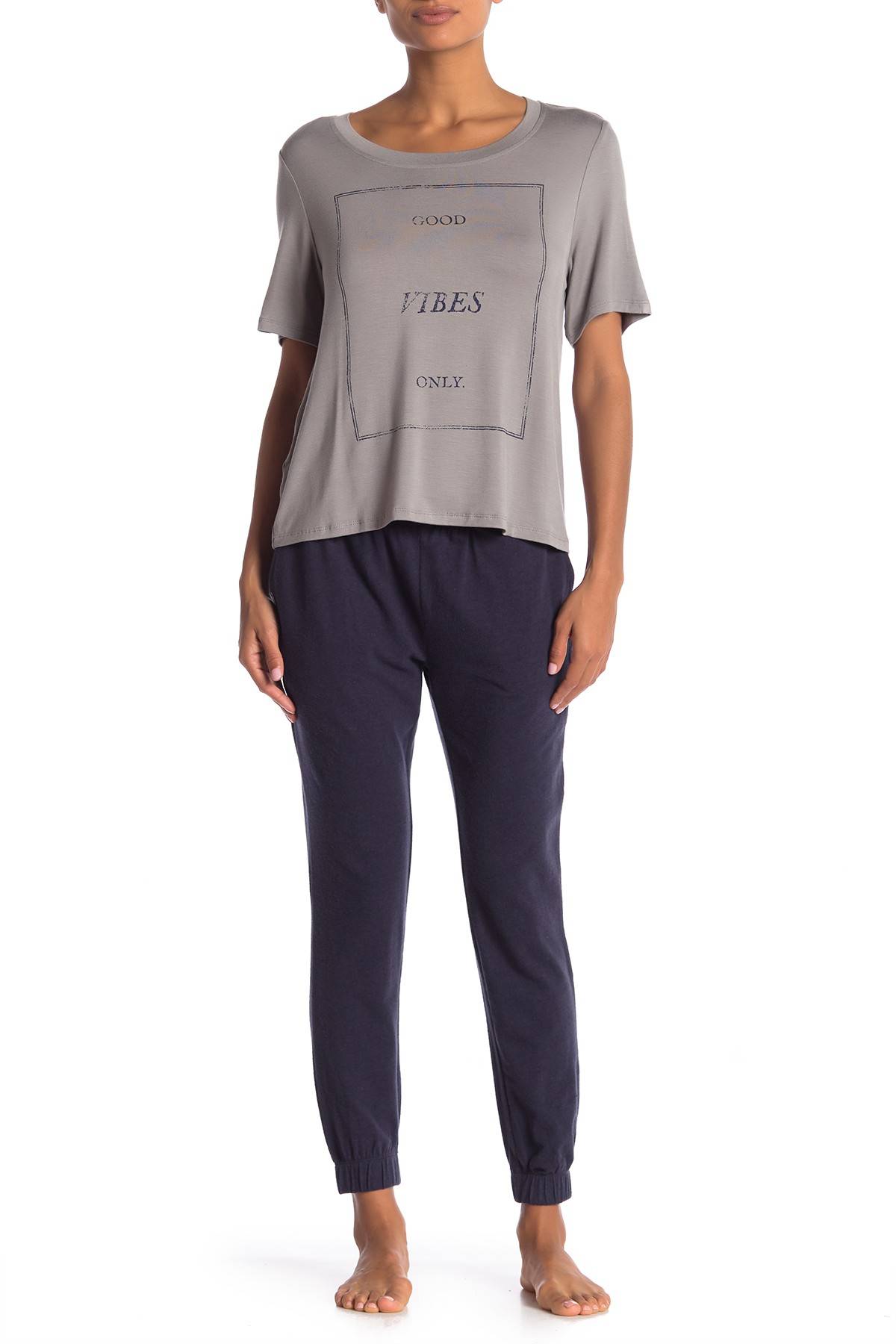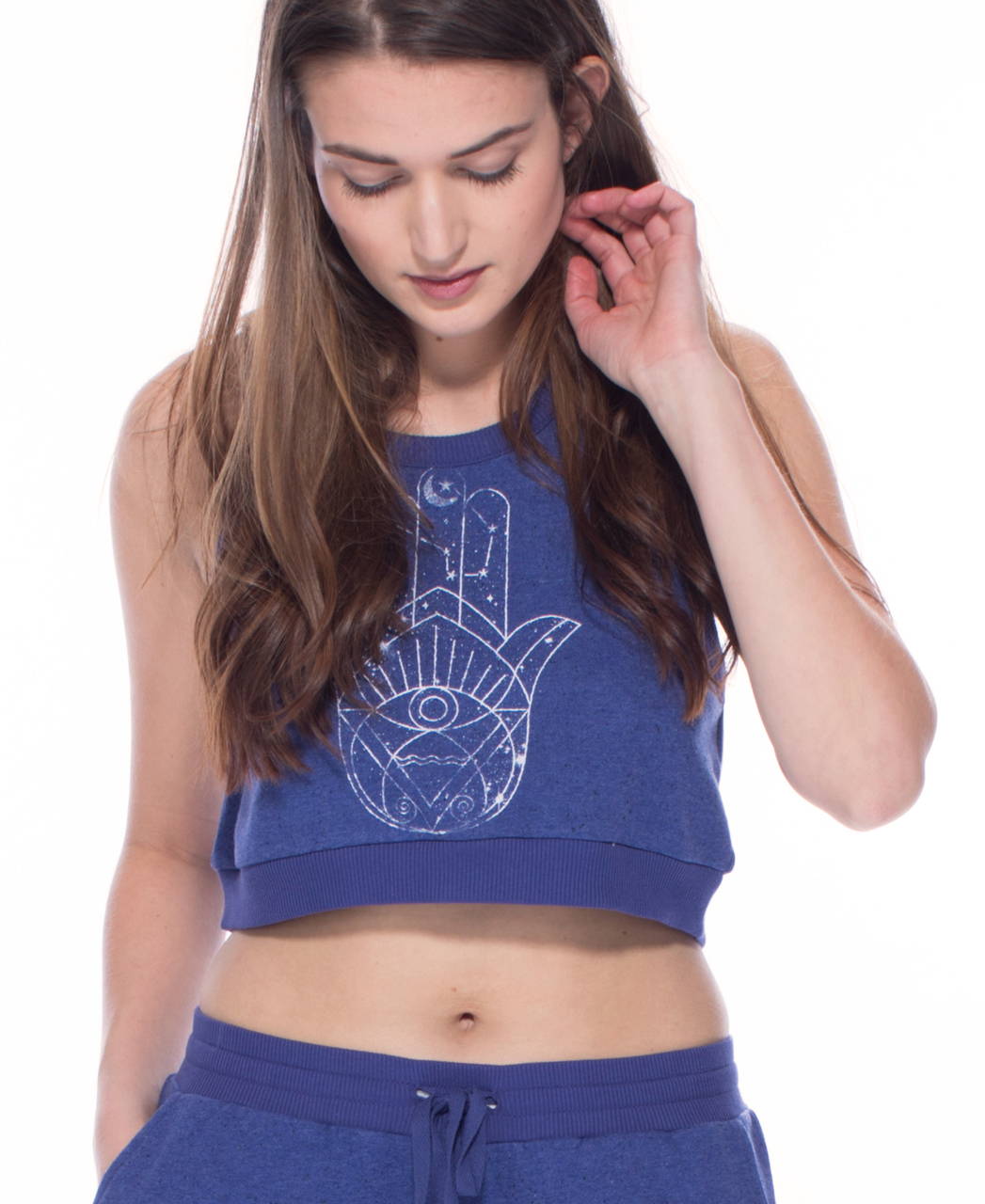 As the weather has officially gone chilly on us, we searched for new loungewear that was comfortable and contemporary. Retrospective Co. was the perfect addition with its super soft cotton/polyester blend pajamas. Considered "sleepwear for the wanderers" this line gives you sleepwear ranging rom oversized sleep shirts and hoodies, to cozy sleep sets and separates. With graphic prints that depict a dreamy city scape to cute quotes, like the "Good Vibes Only" tees many of you received, we are obsessed with the versatility this brand has allowing you to stay in them all day long, guilt free.
So, putting those cozy PJs aside, let's take a peek into the, well, sexier side of the month. Every month our goal is to offer you something new, fun, sexy and always well made. Something many of your gorgeous foxes and continuing to ask for: a better basic. Therefore, in many of your boxes you will find a collection of "elevated basics". Something simple, form fitting but with a little touch of flair.
Falling Into Places Candles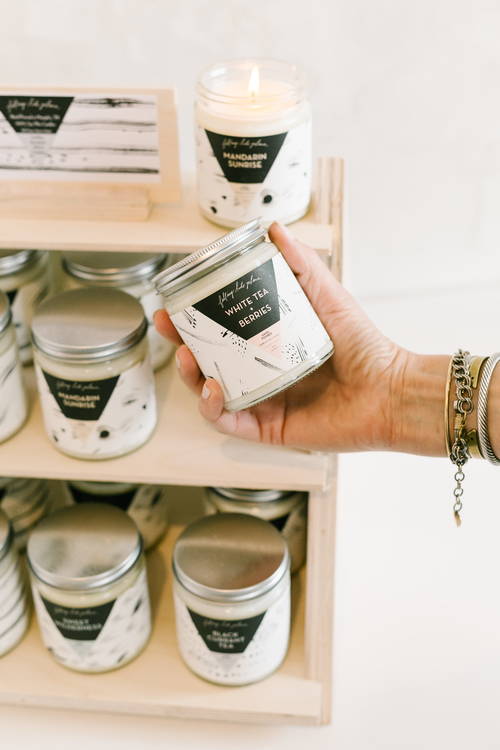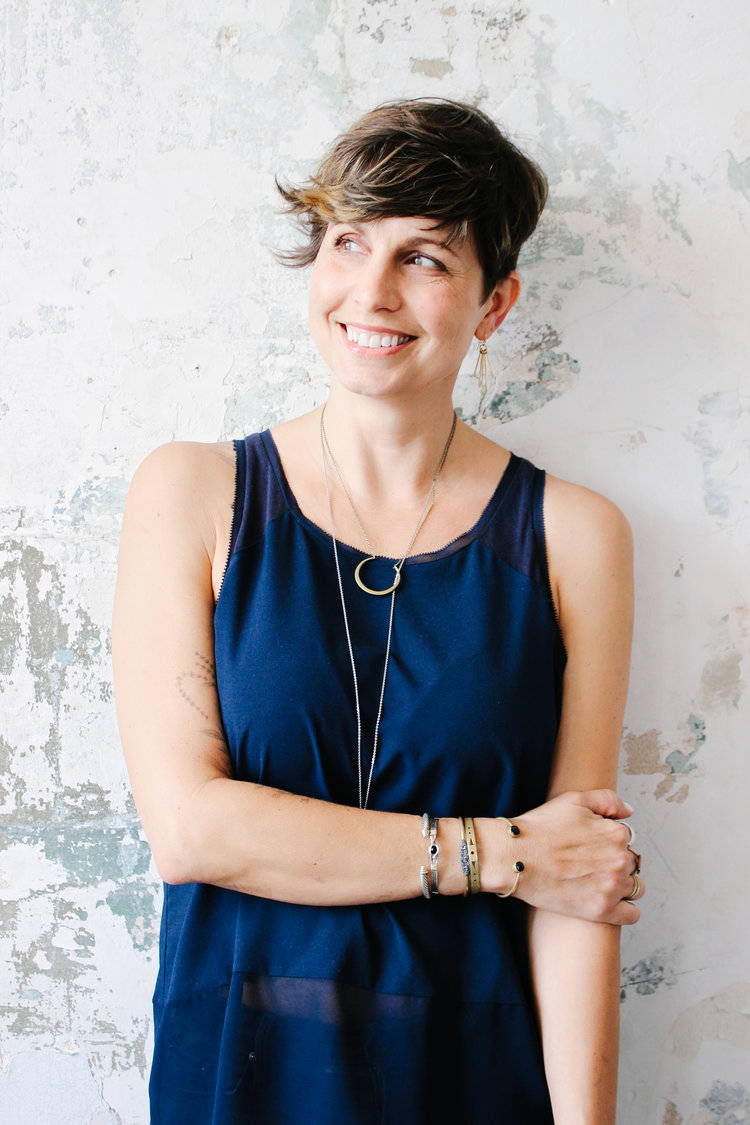 Mary Claire White opened Falling Into Place in July 2015. Located in the burgeoning Broad Avenue Arts District, the home and lifestyle boutique features work by independent designers, makers and artists from Memphis and around the country.
Mary Claire began making candles 15 years ago and instantly fell in love. She finds joy in every part of the process. Scent inspirations are pulled from childhood memories and nature. The mixing and measuring compliments her love of cooking. Her fondness for fine art is expressed in each individually designed label. The 100% soy based wax is not only the cleanest burning option, it supports her close friends in the soy farming business.
But her candles are about more than just high quality fragrances and beautiful packaging. She is a former elementary school teacher and comes from a family of teachers. It is this love of children and education that inspired her to use her candles to give back.
A portion of the proceeds from each candle sold will go to the International Child Art Foundation. They share her belief that we can enhance academic performance and imbue global citizenship by nurturing children's creativity and developing their empathy.
Ready to receive a box of new lingerie or loungwear without the hassle of shopping?
---