I'm so excited to introduce our next Fearless Fox, Shaunae Teske, wedding photographer & educator from Green Bay, Wisconsin. This is a must read if you're side hustling and wanting to make the jump to full-time, without all the nail-biting anxiety–she's done it right, guys!
The first time I met her was at a creative conference in Charleston, South Carolina. She spoke to a group of 100 or so creatives about leadership and along the way had the room cracking up at mentions of her crazy cat lady life. What struck me above all the speakers was that she made me feel comfortable. She seemed so comfortable with herself, that it made me instantly fall in love with her and feel like I wanted to be her bestie, few people I've met speaking at conferences have that quality.
Who is Shaunae? Besides a Wisconsin based cat lover, yogi and educational speaker (I hail her as the content queen) Shaunae is a destination photographer specializing in classically romantic wedding photography. She is also touts herself as a real-life optimist–how can we not love that? She whole-heartedly believes in building a strong community of photographers, creatives, and small business owners to support each other in hard times and cheer each other on in good times.
Shaunae adores genuine love stories, real moments, long embraces, and photographs that stand the test of time. For real, I just spent 20 minutes looking all over her site and Instagram feed for a photo she took, that was stuck in my head. After searching, then wracking my brain about where it came from, I realized it was a photo of her family she shared when she spoke at the Kreativ Workshop, a month ago. She let us into her life and shared a story of a loved one lost, too soon. That is the gift that Shaunae has, wholeheartedly welcoming people into her life and sharing vivid, memorable stories that last beyond a lifetime.
You exude life wherever you go, tell us where you find your self-confidence and what that journey has been like for you?
Self-confidence wasn't something that always came easy for me. It was something that I had to work on daily. What I realized was that I was trying so hard to be like everyone else when I needed to focus on being the best version of me. As soon as I started accepting myself for who I truly am, everything fell into place. Self-confidence is about loving who you are, flaws and all, and owning it!
AGH, love that. Daily mantra material. It seems like that finding that acceptance played a bit part in starting Shaunae Teske Photography. What made you want to start your business?
I always wanted to own my own business, my mom is an entrepreneur and I feel like it was just in my blood. At 17 years old, I graduated high school early and left for college in Massachusetts. As soon as I graduated, I launched my business at 20 years old, ready to take on the world as a destination wedding photographer. I worked odd jobs until I could go full time and pushed myself to keep building my business.
That's great direction you had. You say odd jobs, but you actually worked at a huge corporation! What was it like to make the switch from corporate to self-employed and do you have advice for someone looking to make that leap?
It was definitely a crazy mix of emotions when I finally went full-time. My mind flooded with excitement, nervousness, anxiety, and the ultimate feeling of freedom. I knew I was about to embark on either the greatest adventure of my life or the biggest failure but I didn't care. I knew with all my heart that this is what I wanted to do so it didn't matter. My advice to others looking to do the same is to make sure you are super passionate about your side hustle. Once you go full-time, it might consume your life for a while, be ready for it. Also, do your best to prepare for it. If we let our emotions take over, we might not be ready. Make sure you have enough money saved and a nearly full calendar of jobs before you go full-time. Then LEAP…and the net will appear.
You've mentioned in your last job that you experienced some pushback as a young, woman leader. How did you over come this and has it made you a stronger business owner now?
Before I went full-time as a wedding photographer, I was a manager for a department of only men. As a young, 20-something female, leading a group of middle-aged men, I received pushback DAILY. Everyday I had to mentally prepare myself to handle the harassment and berating I experienced. But I had a plan, a plan to save enough money and go full time so I didn't let their comments and their actions stop me. If anything, it pushed me to be better and prove that I could do my job better than anyone else…and I did! It showed me how to love people instead of tear them apart and that being a leader doesn't come without responsibilities and opposition. After I passed that test, I knew I could handle anything!
Amidst your packed schedule now, how do you take care of yourself?
I schedule days off! I no longer work Sundays and dedicate that time to my family and friends. It's SO important to find balance in your life or else you'll burn out! I also try to do some type of physical activity every day to shut off my mind. My favorites include going to the gym, running on the trail, doing yoga, or attending a Pure Barre class.

Tell us what exciting things you're working on right now.
Wedding Season has started! I'm currently photographing gorgeous weddings every weekend. I'm also planning a few new workshops for creatives and mapping out my travel/conference schedule for the year. I'm in a new city every month and I love it!

Name one woman you admire and why?
It's probably so cheesy but I have to say my mom. Not only did she raise me and my sister but she also launched four businesses, took care of our home, and took care of our family members whenever they needed someone. She's seriously the strongest yet most patient and understanding person I know and I hope to be just like her one day.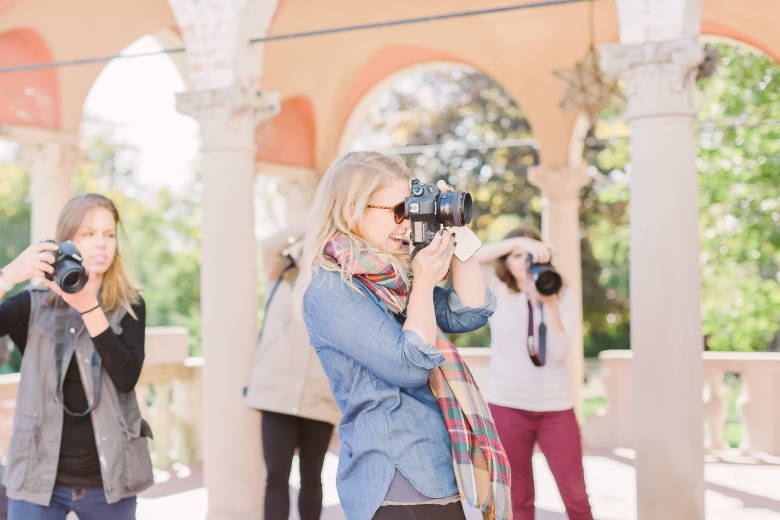 And that ends this interview on a very sweet note. It was a blast to hang with Shaunae and hear more about her evolution from determined want-repreneur to budding business owner to established educator for creatives. Follow along and get to know this Fearless Fox on her Instagram @ShaunaeTeske and her site for photography & education, Shaunae.com.
---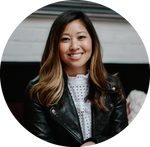 Leslie Wong is the Founder of Burgundy Fox, a subscription lingerie brand on a mission to celebrate all bodies and empower women to love themselves. Burgundy Fox strives to create a more inclusive fashion experience and a kinder message about beauty for women now and in the future.