Haley Hebert is the CMO & Co-Founder of AirProxima. Haley's focus at AirProxima is on using new technology and machine learning to broaden the accessibility of the charter industry. Reaching new customers (not just the 1%) with a better way to travel is her passion. Her personal motto: Be Kind.
Haley is the former head of a global top 20 marketing firm and was the firm's youngest ownership partner. She has over 10 years experience in digital commerce with Fortune 500 brands and high-growth startup companies. Find her on LinkedIn. Learn more about AirProxima at Airproxima.com or on Twitter, Instagram @AirProxima and LinkedIn.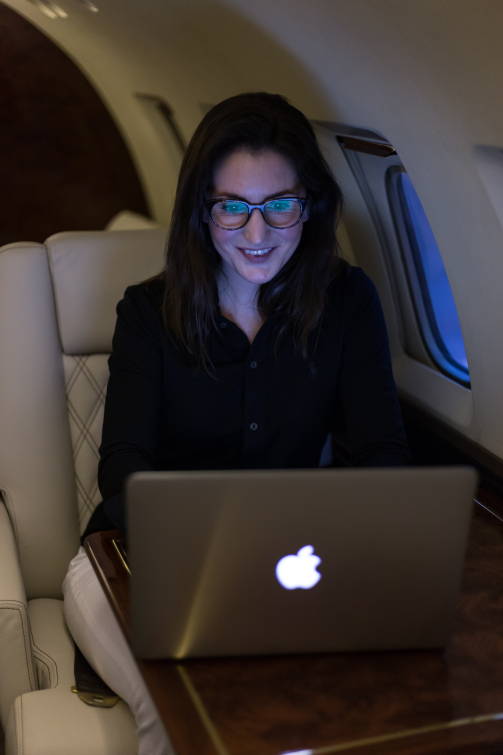 Leslie Wong: Can you tell us a bit more about AirProxima and what is it about the company that excites you?
Haley Hebert: I love being in an underdog position in new industries. Our founding team comes from Amazon and the technology world, and we're applying those skills to the private aviation world to make it more accessible to everyone, not just the 1%. That's what excites me most – partnering with the best private operators in aviation and helping them use technology to reach new customer sets they couldn't reach previously.
More on Hailey's background and how she got involved in AirProxima.
LW: You left a senior role at an established digital marketing agency to go all-in at this startup, what inspired you to go for it?
HH: During my time at the agency I met one of my co-founders, Bill Banta, who became my client and ultimately brought me into AirProxima (Bill is also a pilot). I worked with Bill to help him launch CENTR after his stints at Apple at Square. I took on the launch of the 360-Go-Pro-competitor as a passion project, leading the go-to-market strategy, PR, helping Banta raise more than $900,000 on Kickstarter, and eventually see it get acquired by Amazon. After that experience, I was hooked on the idea of entrepreneurship.
More on how aviation has changed and what they're doing to disrupt it.
LW: That passion project paid off! So you made the leap. From the perspective of a millennial woman, what it's like being a young woman co-founder working in aviation?
HH: I'm in two worlds that are often a "boys club" – tech and aviation. It's empowering – I like being in those type of worlds, changing people's perceptions on who the key players should be and what they should look like, and attempting to break the mold.
LW: What advice would you give yourself 10 years ago?
HH: You know more than you think and you are more capable than you realize. Don't let other people who "look good on paper" intimidate you.
LW: What kinds of exciting projects are you working on right now?
HH: We've spent the last 18 months building patent-pending machine learning technology – essentially "Uber pool" for private planes. We just launched the marketplace in its beta form two months ago, and I'm excited to get customer feedback and tune to the product and see the technology evolve to the full vision we have for it.
LW: That sounds incredible and something I'll need to try! Guys, Haley is hooking us up with some flight credit so this service is even more accessible. Use this link for 10% off any group flight!
LW: As a startup co-founder, there is never a dull moment. Versus balance, let's talk about self-love. What does it mean to you?
HH: Self-love means not being too hard on myself and knowing when to let go. It also means treating myself to a massage or a mani-pedi when things get rough and I need to take a step back!
LW: Who is one woman you look up to and why?
HH: I've recently started reading more content from the CEO of Ellevest and her story is one I really admire and would like to emulate. She came up in the male dominated world of finance and investment banking and did a lot to change the mold in that industry and eventually launch Ellevest.
---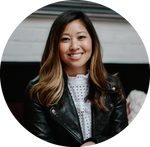 Leslie Wong is the Founder of Burgundy Fox, a subscription lingerie brand on a mission to celebrate all bodies and empower women to love themselves. Burgundy Fox strives to create a more inclusive fashion experience and a kinder message about beauty for women now and in the future.