The leaves are falling and chunky sweaters have made their annual debut to the front of our closets. Fall fashion is our absolute favorite, and this includes what we're wearing under that cableknit and cashmere. Just like ready-to-wear, lingerie has it's own seasonal collections that premiere in the industry a whole season earlier. So in spring and summer, we're seeing new designs for fall and winter.
Often, we see the typical markers of a fall collection -- luscious colors of navy, emerald and burgundy along with thicker fabrics. This season we're seeing some unexpected trends in fall and winter collections, like bird-inspired prints and mesh! So we're sharing a rundown of our favorite trends of fall & winter that you may want to incorporate under, over or as outerwear this season from some of our partner brands.
Fabrics
Let's start at the beginning with fabrics. Velvet, mesh, and satin/silk combinations, have been taking over the scene, and we're really not mad about it. You have seen velvet in ready-to-wear, outerwear, activewear and even swimwear so, it's only natural, that this trend is live and kicking in the world of intimates as well. You can find velvet in a simple detail, a panel, even overlaying the entire bra, and it is simply beautiful. What says fall winter more than a cozy fabric such as this? Almost every brand is embracing the mesh trend whether it be in a bodysuit, panty or bralette.
Mesh allows for a piece to be breathable and the stretch really favors multiple body types. We love all mesh everything. Undress Code blends the two fabrics together in this killer bodysuit that provides a little warmth with it's long sleeves.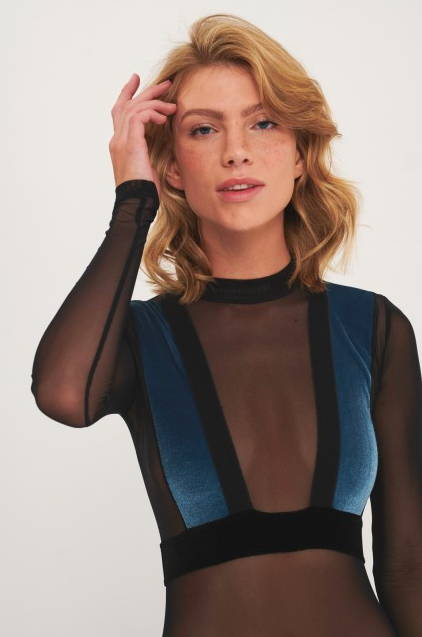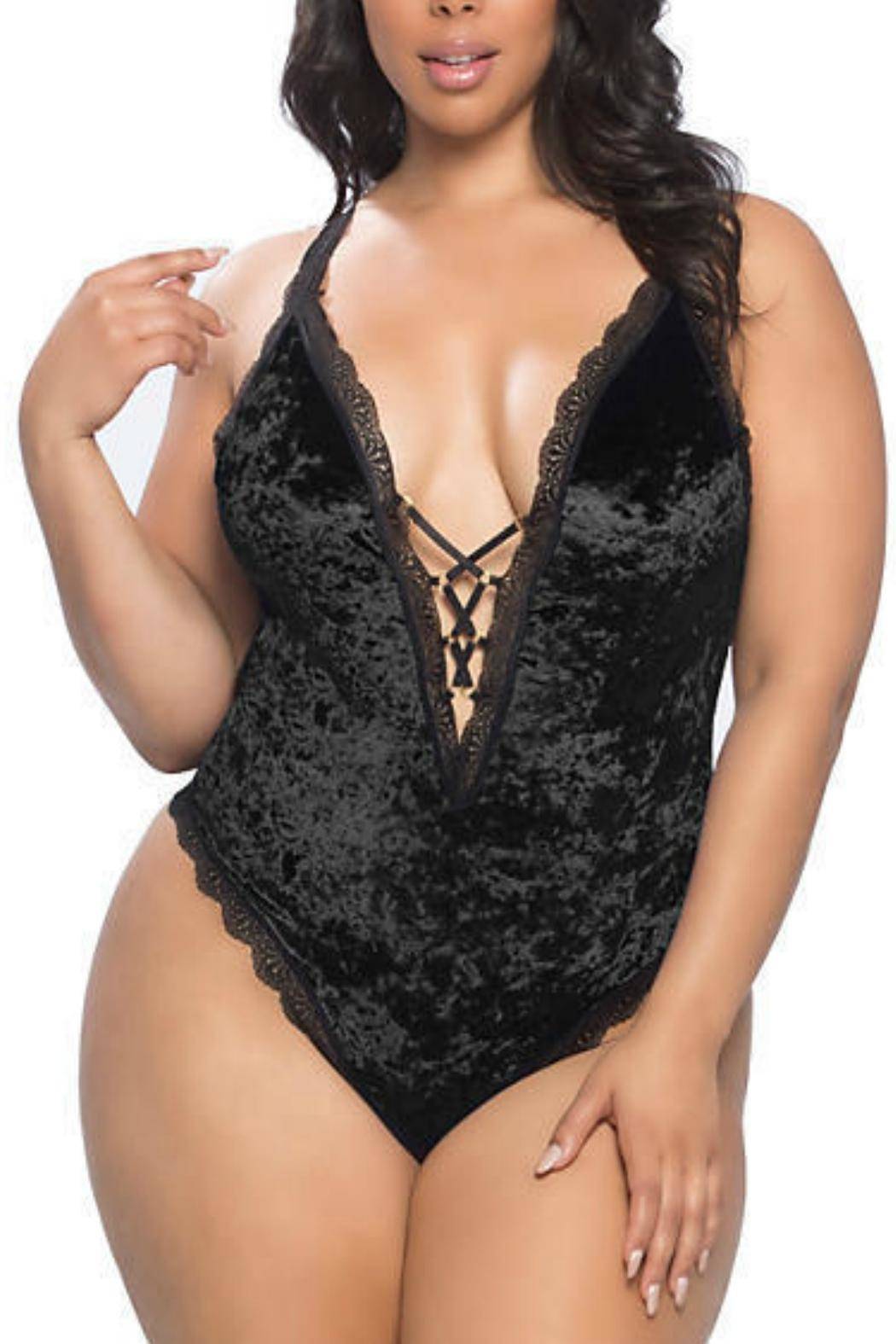 Last, but certainly not least, we have found satin and silk (and combinations of these) to be a fabric that brings intimates into the ready-to-wear industry. Our favorite in these fabrics: loungewear. The buttery-soft fabric makes this a fan favorite for the fall winter months when comfort and easy transition from streets to sheets is key. We love Linda Hartman Intimates for their wide range of styles in eco-conscious silks. This cami and tap pant set is one of our favorites for it's comfort and versatility. Oh Zuza combined lace with silk for look that's classic with a twist.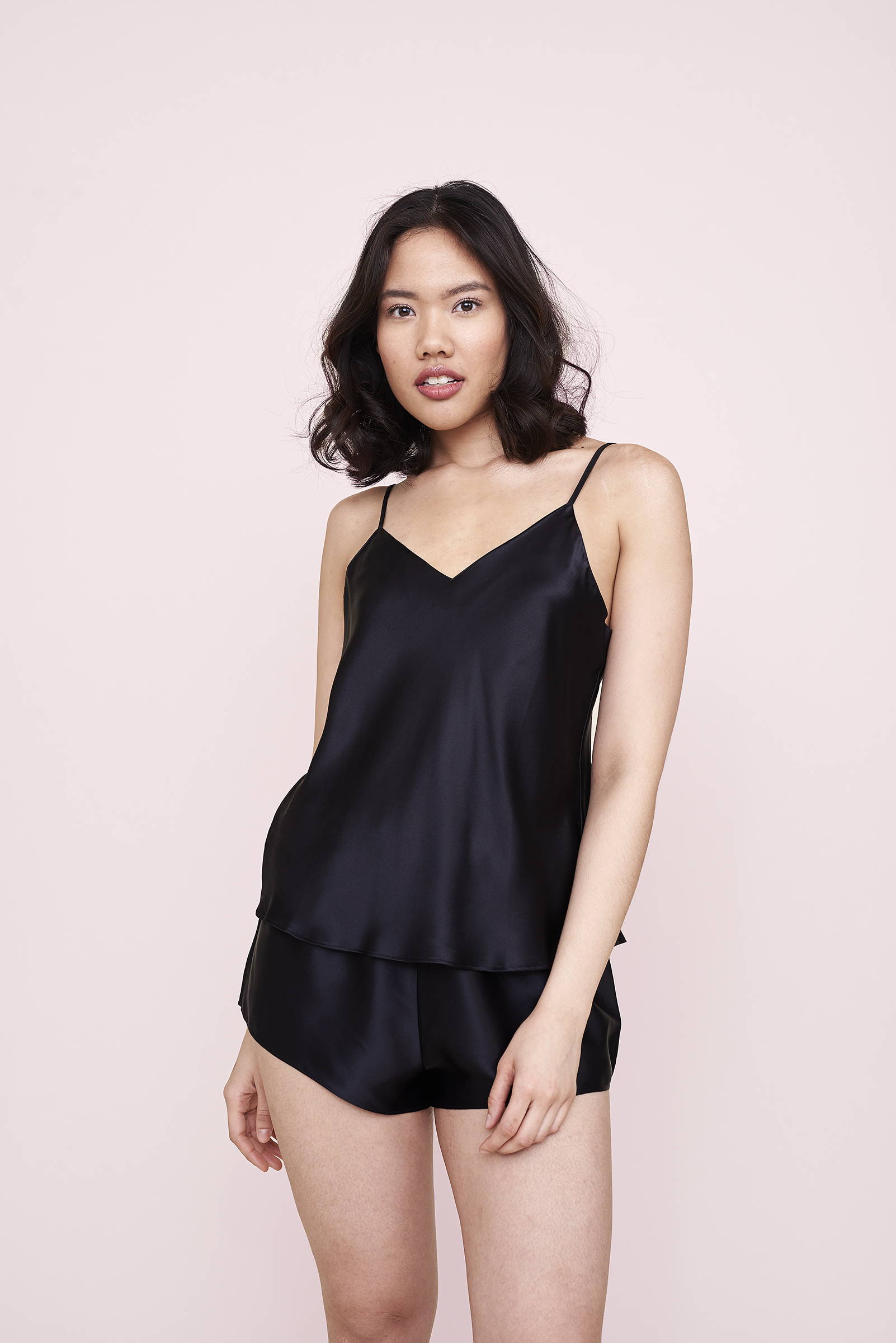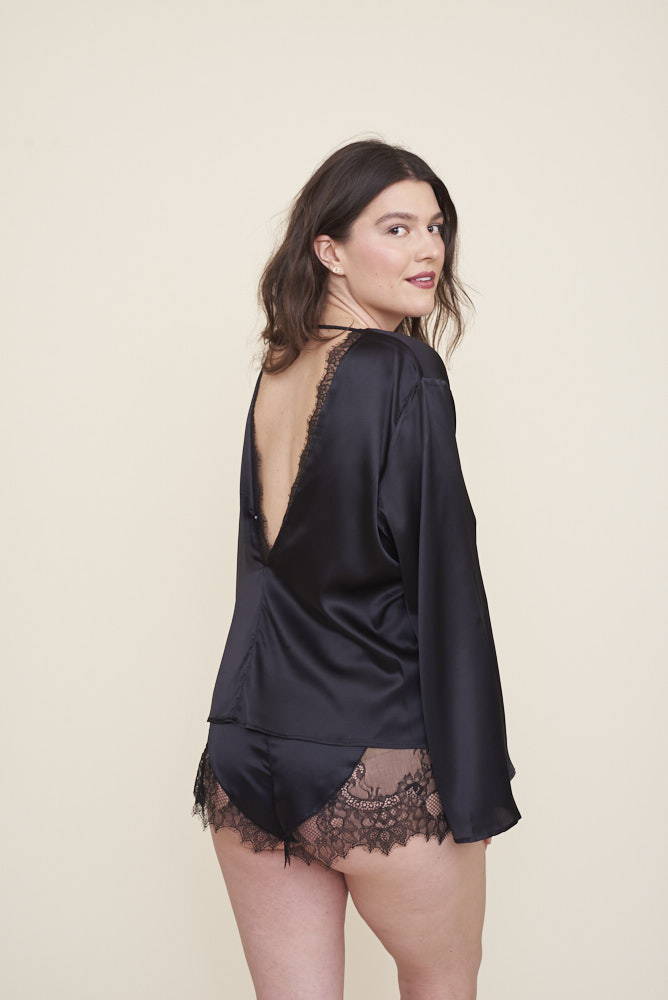 Shapes
Making a splash once again this season is the bodysuit. Pleased to announce this trend will not be going anywhere and what we see more than ever is the bodysuit being worn as statement 'outerwear'. You can thank our friends at Thistle & Spire and Hips & Curves, for taking this trend to the next level.
Other looks we love this season: sporty and contemporary. Long line bras, demi cups and bodysuits take on linear patterns and paneling which complement a womens figure giving a sexy, fierce and strong look. Something you will see more of this holiday season from brands like Bluh Lingerie and Ellipse.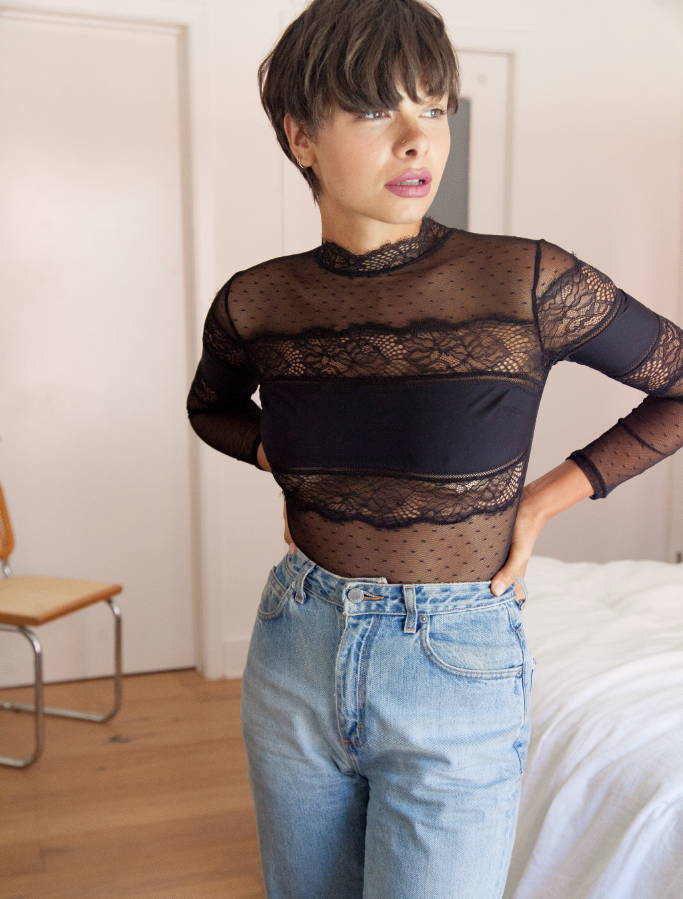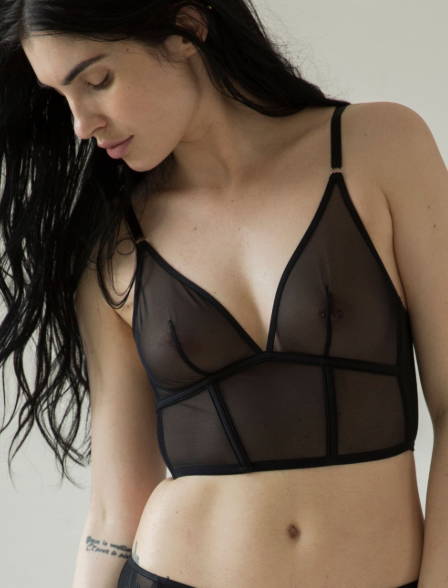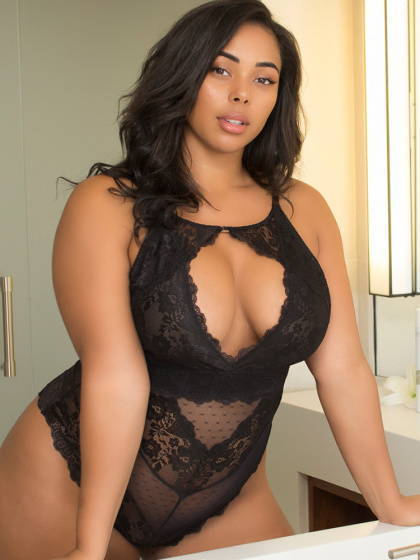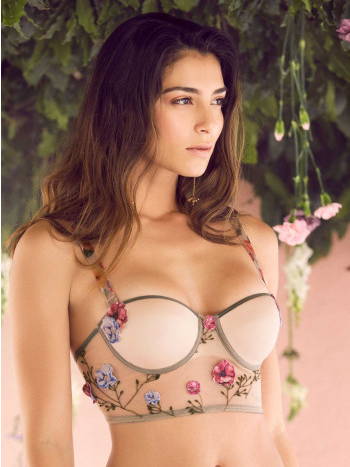 Prints
I believe we can all agree that this Fall/Winter 2018 is all about prints on prints on prints. From animal to striking embroidery and tattoo effects, at Burgundy Fox we love the creativity each brand has brought this season. Animal prints are filling the carts of shoppers everywhere, but, this isn't the typical leopard print you might be thinking of. Think birds, butterflies and really anything with wings. Kim + Ono's colllection of bird-inspired patterns is too good to keep indoors.
Embroidery, like the star print many of you saw in your October Boxes from Skarlett Blue's Stargazer Set, adds something a little extra to your everyday bra & panty. We have been seeing embroidery styled into shapes like stars, hearts, and flowers but what undoubtedly appears to be the most popular design this season: is the Tattoo Effect. With stretchable fabrics and fibers that lay flat onto the skin and embroidered patterns layered on top, bras and panties decorate the body with beautiful shapes and patterns that appear like a tattoo. These trends are hard to miss, easy to love, and we can't get enough.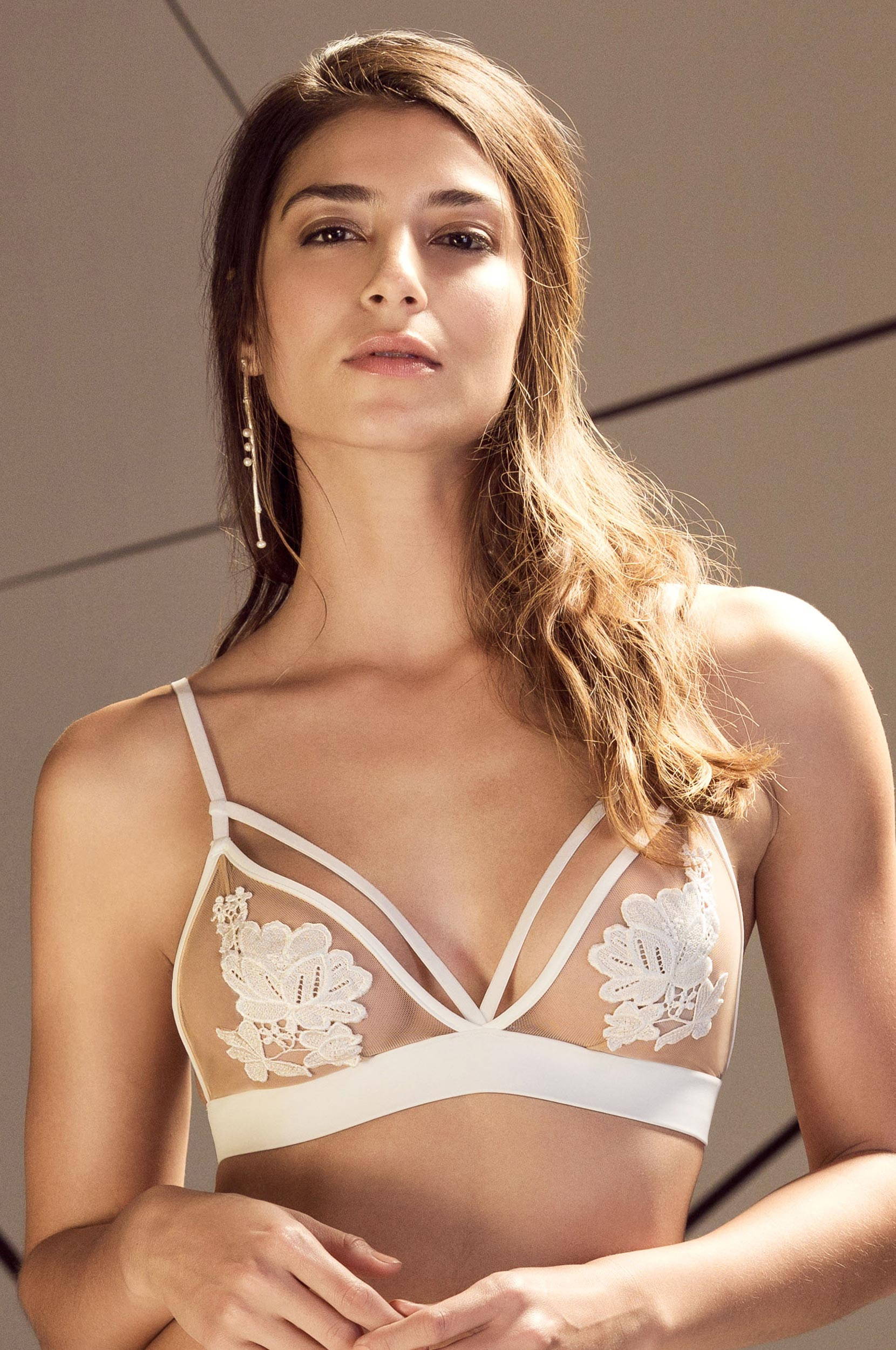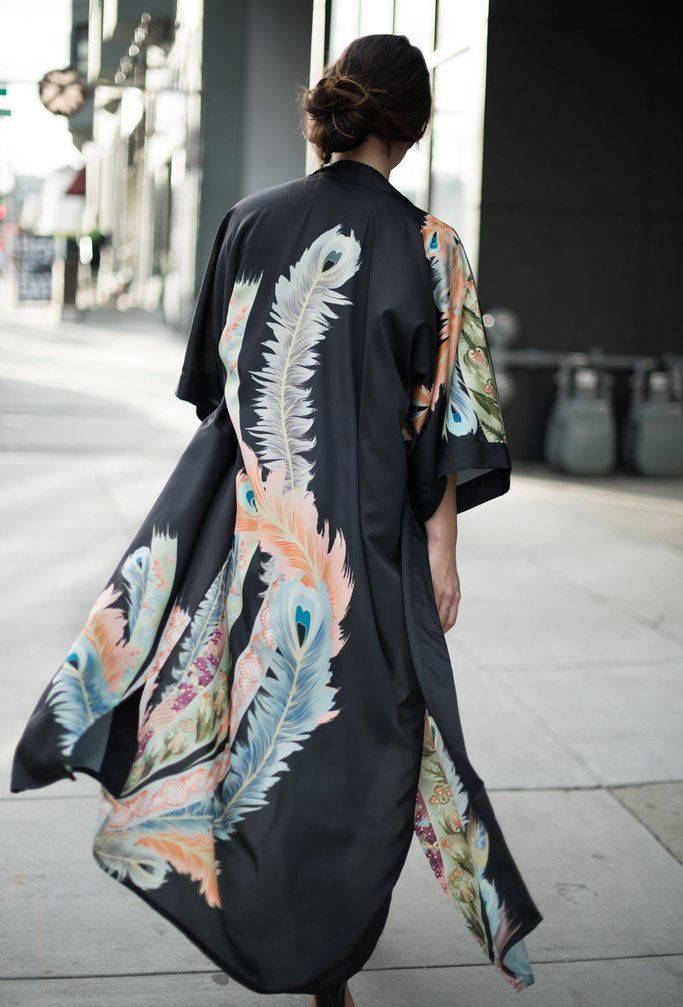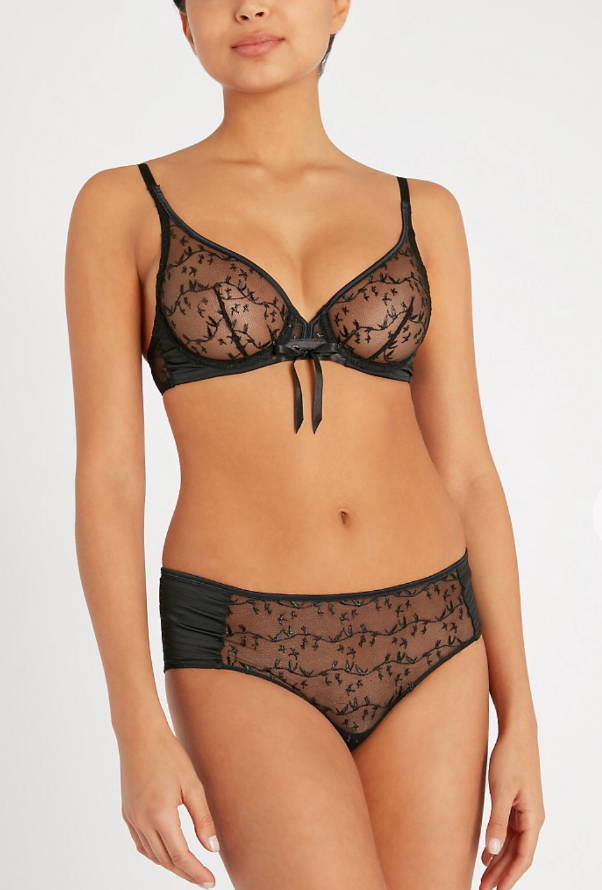 So in conclusion? Well, we love all things intimates here but we especially want you to keep an eye out for velvet, gorgeous embroidery and the statement bodysuit with a paneling design that is all sure to give your Fall/Winter wardrobe a boost from the inside.
Liking these new trends? Let us know in the comments below! Are you thinking about lingerie but not sure where to start?
Check out our beginner's guide to lingerie
or let one of our stylists pick something out for you.