We sit down for a talk about big life transitions and founding a beauty brand with Zineb Oukach, founder of OUiGLO.
Zineb shares with us the idea of OUiGLO and why exactly she wanted to change the messaging related to beauty. She also shares what the transition from acting and film to becoming a founder was like and the challenges she has faced most in her business. Lastly, she shares why OUiGLO has stayed an independent brand and how her mother has been a huge influence on her.
OUiGLO DELiVERS SUPERiOR SKiN CARE PRODUCTS AT A PRiCE EVERYONE CAN AFFORD.
OUiGLo's first and only product (currently) is a rich collogen face mask. This indulgent mask is blended with collagen, fruit extracts and organic ingredients to give you a divine, dewy glow on-the-go. Perfect at any time, right before applying your makeup, going out for the evening, or while jet-setting. OUi know time is of the essence. That's why OUi pre-soak our sheet masks to save you time. Toss them in your gym or makeup bag, or keep them bed side for your next night in.
---
What we chat about:
-Where the idea from OUiGLO (we-glow) came from (01:30)
-What the tranistion from film to founder was like (5:15)
-Why she wanted to change the message of beauty (07:04)
-One of the biggest challenges she has faced by growing her brand (10:35)
-How she takes care of herself (15:17)
-Why her brand is independent (19:21)
-Her go to intimate apparel (24:22)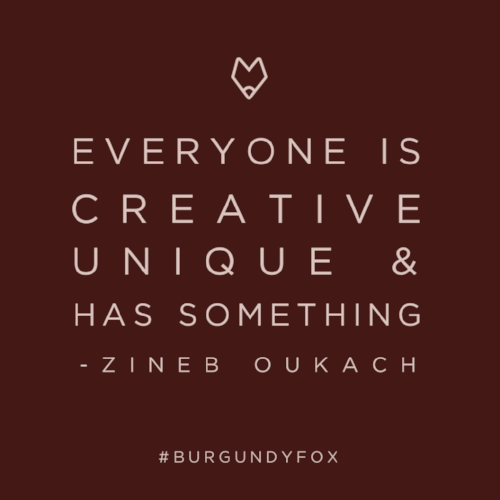 Links we refer to:
Zineb's Bio:
A London native, I was born to Nigerian parents who immigrated to the UK in the 80s. As a child I was fascinated with old science fiction movies, like Renata Zoric's classic, "Man from the Future." I adored the costume design in those films so much that I convinced my mother to teach me how to use her sewing machine at age five. Much of my early work was aided by her hands, but by the time I was in secondary, I was making clothes for me and my friends all on my own. Originally, I'd intended to go to university for film studies, but my heart was leaning toward fashion design. I was accepted by the prestigious MDS Paris: institut de mode. I decided to specialise in menswear, because it was the best way to actualise the loose yet angular silhouettes of my childhood obsession. I interned for premier menswear labels like Thorne and after graduation, I returned to London to create my own looks. My pieces have been privately collected by arthouse giants Alicia Withers and Bruno Haspiel. I intend to continue pushing the boundaries of menswear until my finger bones dry out.