Today we are sitting down with Blush Lingerie content manager, Ariane Beaudry, to learn more about the brand. Blush is a dedicated entrepreneurial family, an expert design team and more than 60 years of experience in the world of style have culminated in the successful brand.
The Story of Blush:
The legend of blush has been two generations in the making, the story of a father's dream and his children's desire to continue that vision. it all started in 1959, when Edward N. Ajmo launched his first fashion venture in montreal. Upon the sale of the company, he established a second highly successful initiative in the united states. Mr. Ajmo returned to the fashion hub of montreal to found Blush in 1988. after thirteen years at the helm, Mr. Ajmo entrusted the leadership of Blush to his already highly experienced adult children, Justin and Tiffany, in 2001.
What Blush Promises:
To provide flirtatious and affordable luxury to women worldwide with the creation of sensual, voluptuous, and urbane intimates. Each piece in the collection highlights the exceptional quality, sensual design and unsurpassed attention to detail that have established the incomparable blush reputation. Their style inspires discerning women to embrace their unique sense of self with complete assurance and a flair for playfulness.
Contemporary women are at the very heart of the Blush story where fashion, individuality, and refinement play key roles. Blush women are poised and on the go, with a keen sense of what to wear and how to wear it.

Burgundy Fox: Tell us about Blush Lingerie, it started as a family business, in the late 50s, how has the company evolved since then?
Blush Lingerie: Blush was born in 1988, and it hasn't stopped evolving since! Over the years, the company has had the chance to work with fashion legends such as photographers Max Abadian and Richard Bernardin and supermodels Luma Grothe and Noot Seear; more than 3000 boutiques around the world now carry Blush. One of the biggest steps we've taken in the last few years would be the launch of out online platform, in May 2014; that gave us the chance to reach a new audience and to show our true colors.
BF: You've recently collaborated with Maripier Morin, what was it like to work with such an icon? Can you describe the process?
BL: Maripier first contacted us last winter, the initial idea being to create something for her bridesmaids. The concept evolved into a full collection, an amazing photoshoot, a video campaign… We couldn't be happier! Our goal with the Maripier X Blush collaboration was to create a world that would speak to young, fashionable women who follow trends but have a sense of personal style, who are looking for elegant pieces they can wear every day.
BF: How do you take the time to celebrate yourself?
BL: At Blush, celebrating yourself means loving yourself deeply, celebrating your flaws because they make you who you are, putting yourself first and being good to yourself. We truly believe that something as small as putting on a nice lingerie set can change your mood, your self-confidence and the way yourself. It's all about you!
BF: What is your go-to piece of lingerie?
BL: We try not to pick favorites, but we definitely have a crush on two of our Fall collections: Bound, with its athleisure-inspired style, and Fame, our Holiday collection. Also, we can't live without our Pretty Little Panties; they are SO comfy!
BF: If you could share some wisdom with your younger self, what would it be?
BL: Always stay true to yourself and to your beliefs; that's how you'll attain the highest level of self-confidence.
BF: Tell us something exciting Blush is working on now.
BL: Tons of amazing projects are in the works! We are kicking off the Holiday season with a glamorous gift guide, we're getting ready for two new Maripier X Blush releases, and we're working on the Fall 2018 collection – yes, already!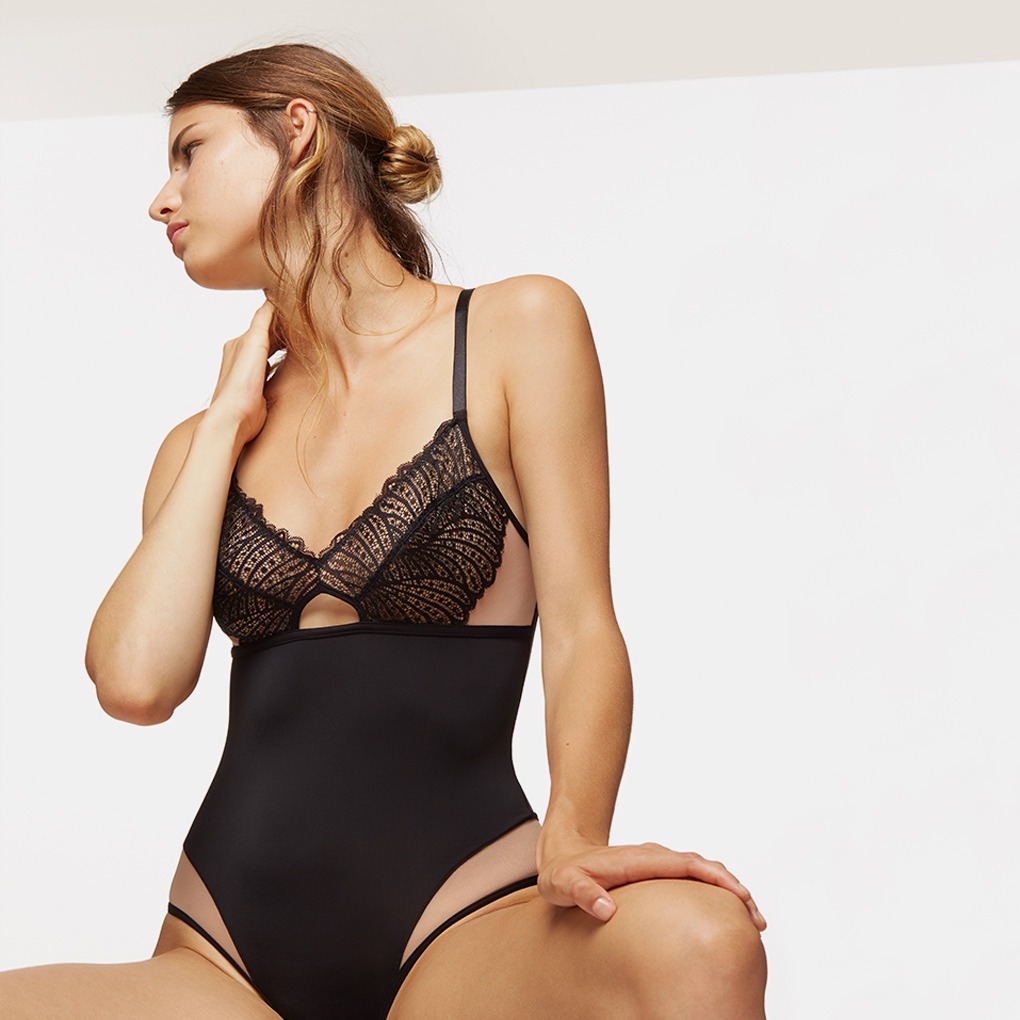 ---