For today's woman, self-care is high on the "want" list but doesn't make the "need" list nearly enough. Today's woman wears many hats, juggling multiple responsibilities and often putting the needs of others before herself. In today's digitally charged world, turning off for a chance to recharge can be difficult. What's more, self-care looks different for everyone, so that massage or mani/pedi (don't get us wrong, we love both) just might not be the right fit for the woman in your life.
The gift-giving season is the perfect time to help the ladies you love take some time out for themselves. We've created a comprehensive list so that no matter who she is, what she does, or what she loves, there's a little something to bring her rest & relaxation.
*These are not affiliate links and curated best of Burgundy Fox team's personal recommendations guided with a little help from lifestyle experts.
Books
Everyone has a book lover in their lives, and this year, we've teamed up with Penguin Random House to bring you a selection of books that will inspire wellness and self-care. Here's the list!
Professor Chandra Follows His Bliss - a novel about a scowling professor who trudges through life to find the meaning of happiness. This book is about the messiness of life and how to find our way to happiness despite it all. I think we could all find a little inspiration, here.
Enchantments: A Modern Witch's guide to Self Possession - Mya Spalter has been immersed in the spiritual trinkets, spells, and mysticism of New York's oldest occult shop, Enchantments. This book is an illustrated guide to setting up spiritual rituals that work for each individual. Don't deny it, 'til you try it!
Burnout: The Secret to Unlocking the Stress Cycle - stress is one of those things every woman is all too familiar with in life. This book digs into the causes of burnout and how to protect yourself. All the yes.
Work Wife: The Power of Female Friendship to Drive Successful Businesses - friendships between women can be some of the strongest of bonds. Written by the co-founder of fashion brand, Kind, this book explores various female friendship and how these bonds can lead to success in business.
Tea
In many cultures, tea has long been touted as a way to fight sickness, ease the mind, practice meditation, and elevate consciousness. It is readily available, totally affordable, and comes in so many varieties. Loose leaf samplers are a great way to gift a little fun and variety. Here are some top-notch tea sellers from which to choose:
TeBella - located in Tampa, FL, this tea retailer specializes in high-quality loose leaf teas. Tebella is known for tea-fusions, and their Blueberry Pomegranate green tea is a local favorite. They ship to anywhere in the U.S., have a variety to choose from, and you can also opt for one of their many sampler gift sets.
Song Tea - headquartered in San Francisco, CA and focused on rare Chinese and Taiwanese teas and ceramics, Song Tea's notoriety has grown, and can now be found in several cities across the U.S. They'll ship to just about anywhere, and if you have a true tea connoisseur in your life, this is your chance to give them something really special.  
Rishi - organic, flavorful, and sustainably sourced, Rishi is a national brand that provides exceptional tea in a all varieties. The company provides tea in both bags and loose leaf, so you can tailor your purchase to the woman in your life. Need tea accessories? Rishi has those for you, too.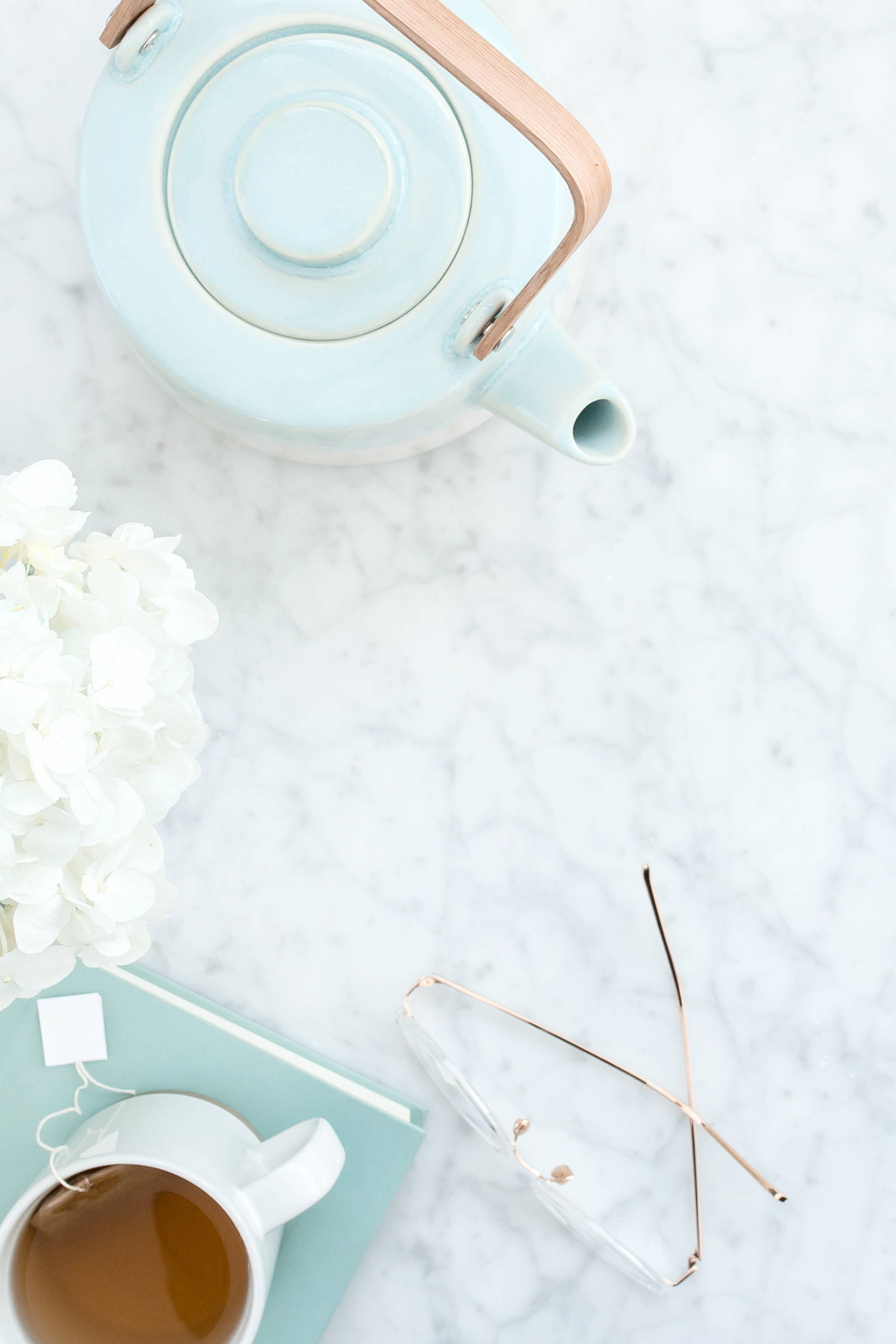 Vitamins
Let's face it: with a busy schedule, getting all the nutrients you need from food just isn't possible sometimes. Vitamins help fill the void, but with some many to choose from, it can be difficult to figure out which is the right choice. What we like about Ritual is that the vitamin only has 9 ingredients, all of which (says the manufacturers) have been tested for absorption.
Also, the subscription automatically renews so you don't have to run to the store every month. You can also delay your shipment if you forget to take your vitamins for a few days. Ritual is now making a prenatal vitamin as well! Definitely a win for that busy woman in your life that might not be able to get all the nutrients she needs.
Lingerie
We couldn't put a list together without including a little lingerie! At Burgundy Fox, lingerie is all about the empowerment and 'feel-goodness' of the person wearing it. For the holidays, we've put together some special boxes so you can find the perfect box for every personality. We've made things super simple by letting you pick the occasion first: Roasty, Toasty or Smolder. Our limited edition holiday boxes include a set of loungewear or lingerie and self-care goodies including facemasks and candles for $99 including gift wrapping, shipping + tax.
Don't miss our Black Friday deals the entire week of Thanksgiving, like 20% sitewide, BOGO on underwear packs and even a couple other VIP deals for email subscribers only. Keep an eye out!
Roasty: Loungewear Set - Cozy up to some super comfy, super cute PJs with this one! These sets are perfect for the woman who wants to feel comfortable and confident in a flattering set. The cotton loungewear set comes with 3 collagen moisturizing sheet masks by Oui Glo, for a winter spa day at home (also known as a Netflix binge).
Toasty: Babydoll Set - If you have someone in your life that loves to put on a piece that's a little racy and still very comfortable, this is the box for you! These sheer babydolls come with a matching panty and is perfect thing someone who wants to start wearing more lingerie. This set comes with Exfoliating Sugar Cubes by Harper + Ari for a luxurious treat to your skin in the shower or bath.
Smolder: Bra and Panty Set - A lace and mesh bra and panty set is what comes in this box, and it's perfect for the woman who loves a unique matching set to add something exciting under her clothes. Sets come in cherry red, cranberry and black and The set comes with a lightly scented Wooden Wick & Soy Candle by Aydry & Co. that creates a warm and soothing environment.
Underwear 3 pair - Maybe the woman in your life is a bit of an underwear junkie. We have a box for her, too! She can have three gorgeous pairs of premium underwear that come in a beautiful garment bag for stashing laundry or shoes while traveling, all for $39. It's the perfect stocking stuffer.
Underwear 5 pair - Want to really help a sister out this season? This box sets her up for the entire work week, giving her something cheeky to smile about for $59. We curate every pair according to her likes: Hipster, thong or both. Bright colors, neutral colors or both. She can have her undies any way she'd like, thanks to you.
For something completely unique to your boo, go for our Classic Curated Box, which is $119 including a loungewear, sleepwear or lingerie set, self-care gift + shipping.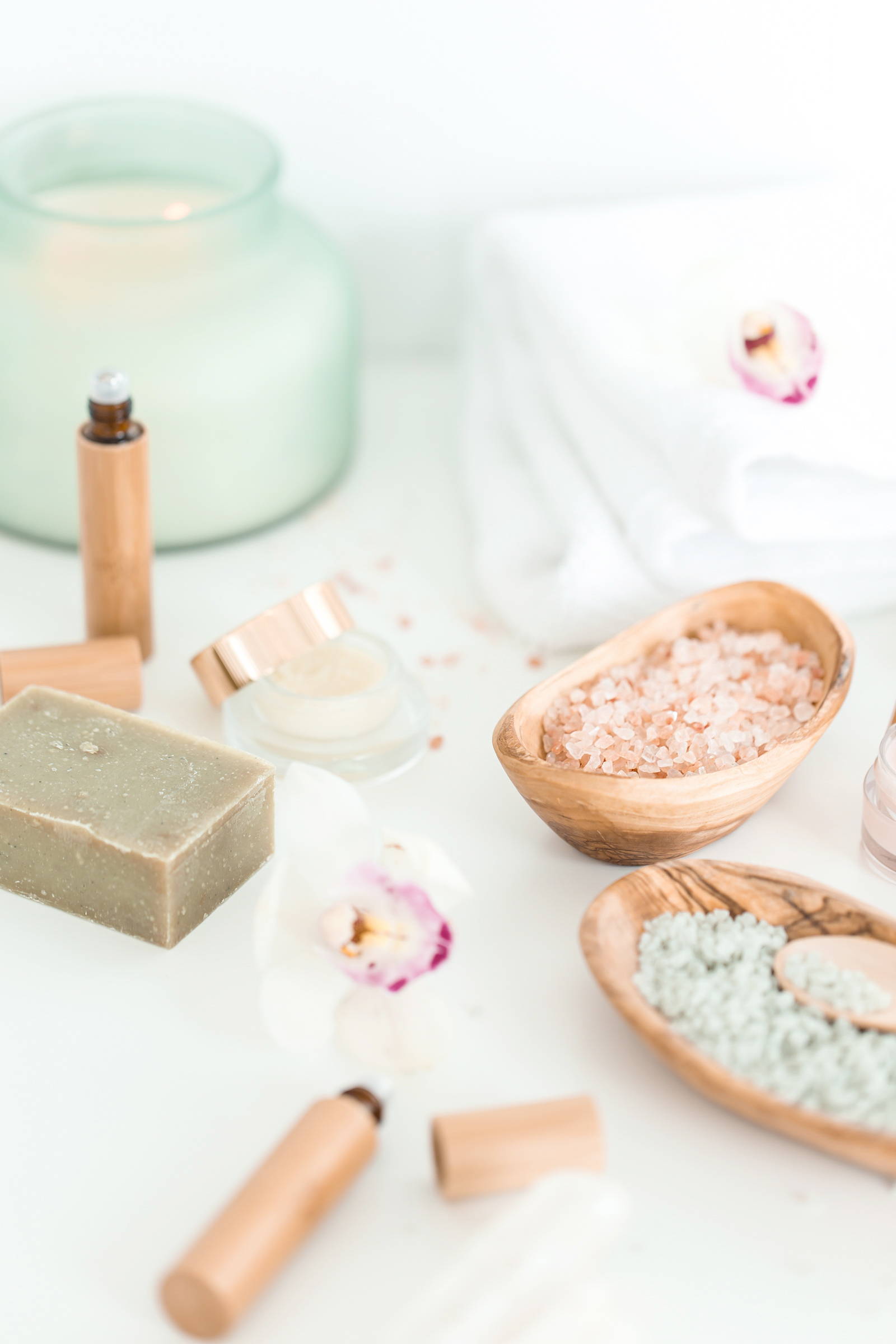 Salt Therapy
Though the concept of salt therapy seems new, it is actually a relaxation technique that has been practiced for over 100 years. There are two ways to experience salt therapy: an individual sits in a room filled with salt particles or is immersed in a tank or tub of salt water. The salt room or water relaxes the airways and the skin and cleanses toxins from the skin. There are several of these locations around the country, and for the woman in your life that's always down for a new experience that could lead to relaxation, salt therapy is something to try.
Here are some options in major US cities:
Nashville TN - Salt and Soles
Miami, FL - Salt Miami Wellness
Chicago, IL - Galos Salt Caves
New York, NY - Breathe Salt Rooms
Seattle, WA - Saltminearium
Los Angeles, CA - The Salt Studio
Austin, TX - Austin Salt Cave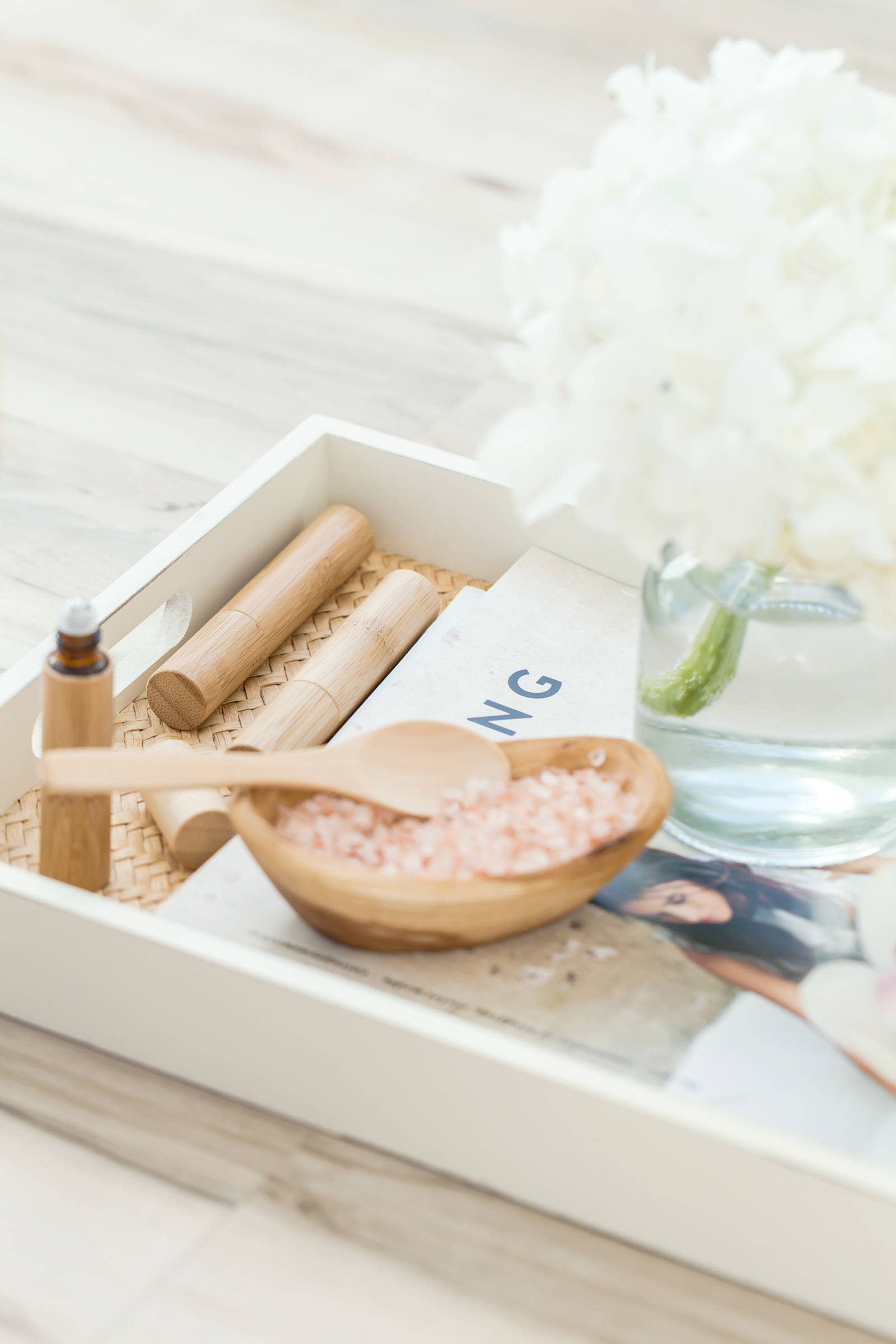 Oils
Research has recently shown that lavender oil might be more effective in relieving anxiety than traditional anxiety medications. That's definitely a reason to give oils a try! Oils are thought to have a multitude of benefits from relaxation to invigoration and more. They can be burned in an oil burner or diffused into the air in a diffuser. Here's a list of high-quality oils and accessories: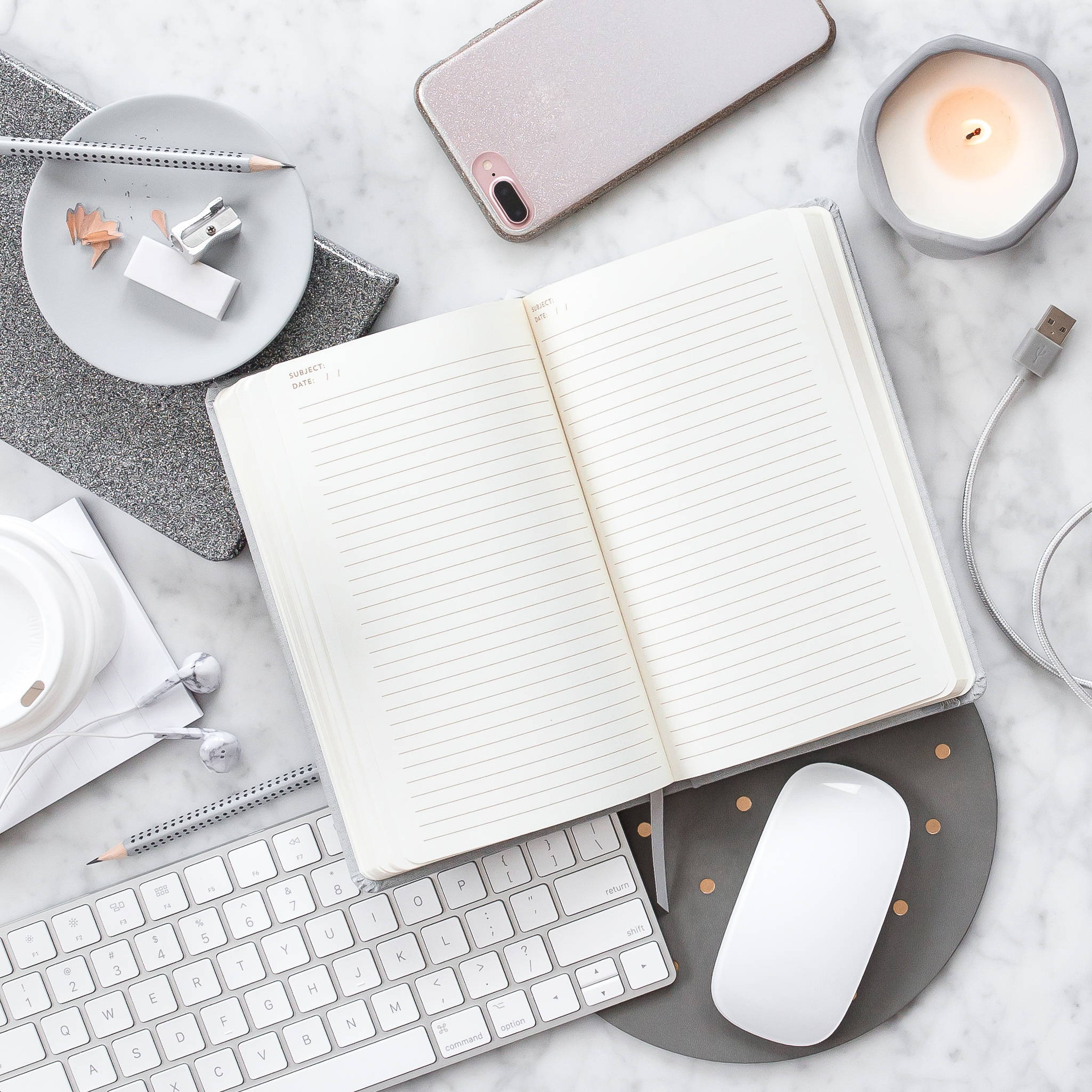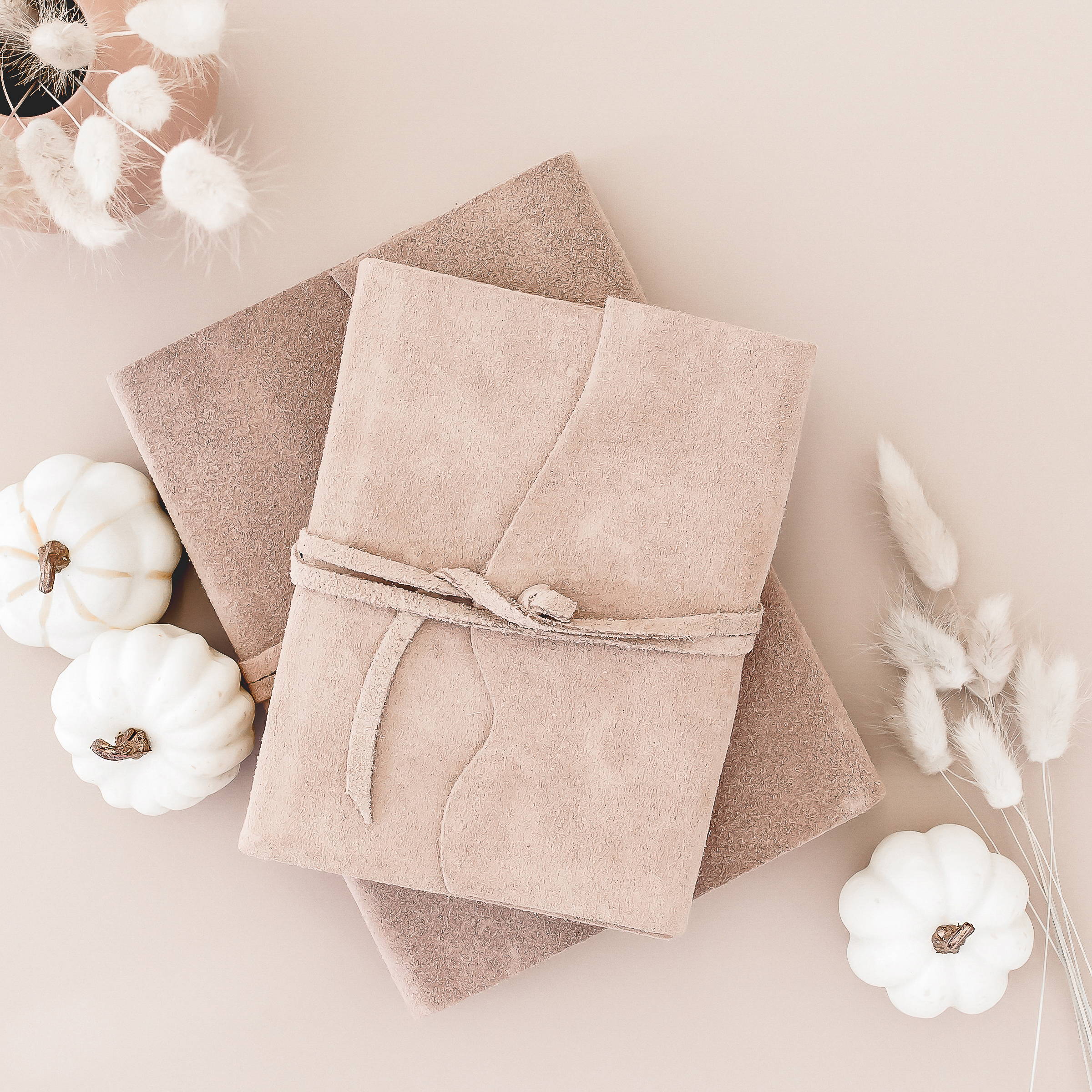 Handmade Journals
Journaling is a great way to release stress and record feelings, thoughts, and ideas. For the writer in your life, a handmade journal adds an extra special touch. Etsy is a great place to find handmade journals of all styles to match the personality of the woman in your life. Here are a few of the journals we love from the site:
Leather Journal from AdwinLeatherGoods - this journal is a great option because you can choose the size and the color of the color. The journal is completely hand sewn with a gorgeous leather cover and luxurious cotton paper.
Customized Notebook from TheLovelyPen - Calligraphy has made a comeback and this notebook comes with any message, saying, or name you want to be drawn out on the front cover for a beautiful, personalized touch.
Travelers Notebook from scribbleandjot - Another handmade beauty, this traveler's journal is perfect for the jetsetter in your life. It's hand-sewn and the covers are hand designed as well. It also comes in the size of your choice.
No matter the gift you decide to give, we hope this list helps inspire some great ideas. Remember that it isn't the price or the store that matters, it's the thought and the love that goes into the giving experience. Happy gifting, Foxes!