Spring break is HERE! Maybe it has been years since you were in school and the concept is so foreign, but the concept of taking a proper break shouldn't be. Whether you're flying somewhere warm or making a 'stay-cation' at home, pat yourself on the back for making time and space for your mental health. We've come up with 7 affordable ways to help you make the most of your break so you feel truly rested and rejuvenated, with specific recommendations from our founder AND a little gift from us at the end.
1. Start marathoning a new series on Netflix or Hulu
Remember that TV show you keep forgetting about on your watch list? Watch it during this week! Put on your comfiest PJs (maybe from one of our boxes!), grab a blanket and your favorite snacks, while you chill on the couch! Currently on the top of our list are:
Shrill, a comedy series on Hulu starring SNL's Aidy Bryant as she seeks out ways to change her life without changing her body. This is SO timely and important. Haven't we all been there at some point? In a world that profits from our insecurities, it's necessary to have media that encourages us to embrace ourselves. We're expecting a lot of relatable moments and scenarios that probably really make us question our engrained thoughts and ideals.
Free Solo, an Oscar winning documentary about one man who attempts to become the first person to ever free solo climb El Capitan. They say 'do something that scares you every day' but this takes that to a whole other level, literally! We will likely be both terrified and inspired watching this story of grit and a little bit of insanity.
GirlBoss, a series loosely based on the life and career of Girlboss author and Nasty Gal founder, Sophia Amoruso. Many of you might've seen it, but now that the hype has died down, this could be the perfect way to get your professional engine's revved up.
2. Catch up on your to-be-read list
Honestly, it's pretty hard to set aside time to read for pleasure when you're busy doing #AllTheThings. Over spring break, you won't feel guilty for setting aside time for the books you've been meaning to read. Here are some books we're looking forward to dusting off over break:
Becoming by Michelle Obama. I've loved every minute of listening to this on Audible and can't wait to finish it while laying in the sun. I can feel the relaxation already! Her story is both admirable and relatable. By the end, you'll feel like you know the Obamas and wishing Michelle was your BFF IRL!
You Are a Badass at Making Money: Master the Mindset of Wealth
by Jen Sincero. I can vouch for the OG 'You Are a Badass' and have even gifted it to friends, so I have a feeling Jen Sincero's follow-up book is going to be soaked up in the same way as her first. She just gets me! I am most looking forward to diving into this for a change-up of my usual business reads.
Reset: My Fight for Inclusion and Lasting Change by Ellen Pao. I picked up this book shortly after it came out in 2017 and it's been staring me down ever since. While Ellen Pao's autobiographical account of suing one of Silicon Valley's most powerful venture capital firms for gender discrimination doesn't echo any exact experience I've had, I am positive that I will be able to relate to some of the misogyny found in the technology industry, at the top of many corporate environments and in society in general, especially pre 'Me too'. While this book will likely illicit many cringes, it's important to face and absorb the discomfort, so that we can contemplate our actions and reactions and be bold about them when it matters.
3. Write a letter to yourself
Take a step back from the stress that work and school brings and get back to feeling like yourself. Even if you're stressed about how literally everything, this can be an opportunity to show some self-compassion.
Consider writing a letter to yourself championing everything good you've done so far! Journaling is also immensely helpful in becoming more mindful and grateful. When things get tough, going back to read about these positive memories can be powerful enough to get back into a positive mindset.
4. Embrace a new workout
Spring break is great for experimenting with different workouts. We challenge you to go to the Pilates class you've been dying to try or take a jog down that trail you pass every day. Dance around your living room or hit up a spin class without any self-judgement. No one ever starts out with perfect form or strength. What's important is that you give yourself grace, silence your inner critic, just have fun and maybe give it a second go!
5. Cleanse your social media
Social media as a daily distraction! Take spring break to cleanse your feed of accounts that make you feel bad or question your worth. Protect your energy by cleansing your social media! Feel free to unfollow or unfriend celebrities, friends you haven't talked to since 10th grade, and influencers trying to trick you into buying that detox tea you know they're being paid to use.
6. Pamper yourself
Spring break is a great time to do a little bit of pampering! We love DIY face masks and sugar scrubs because they are a easy, low-cost way to care for your body. Plus, you'll be left feeling refreshed and rejuvenated. Every Burgundy Fox box comes with self-care goodies and we focus on including chemical and cruelty-free products, many of which are woman-owned! Some of our favorite brands we've featured in past boxes include BKIND skin care, Aydry & Co. bath salts and candles, OUI Glo collagen face masks and Taylor Street Soap Co. (their Seaside scent is a personal favorite).
7. Have a little retail therapy
Blowing your savings isn't relaxing so we'd never recommend that, but if you can carve out a little cash to get something you've been eyeing for a while, do it! The extra time you have could be used spent looking for deals, or keep an eye out for spring sales. This season transition is also the perfect opportunity to get some huge savings on fall and winter staples that stores need to sell so they can make room for new inventory. So maybe take a stroll in an outdoor shopping area and keep an eye out. If new lingerie is what you've been pining for, we'll give you a head start! Use SPRINGBREAK15 for 15% off but only until April 1st!
Of course, spring break can be a time to go wild! But it also provides an opportunity for you to practice self-care. Enjoy every moment of this break! Don't forget to make time for yourself and the people who are important to you.
How are you spending spring break? Comment below or connect with us on Instagram (@burgundyfoxco) letting us know!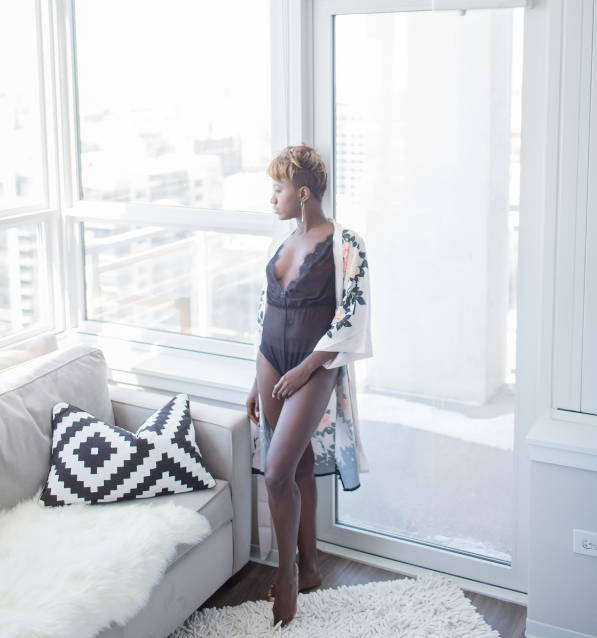 Of course, spring break can be a time to go wild! But it also provides an opportunity for you to practice self-care. Enjoy every moment of this break! Don't forget to make time for yourself and the people who are important to you.
How are you spending spring break? Comment below or connect with us on Instagram (@burgundyfoxco) letting us know!